Delta cancels nearly 250 flights Tuesday after outage Monday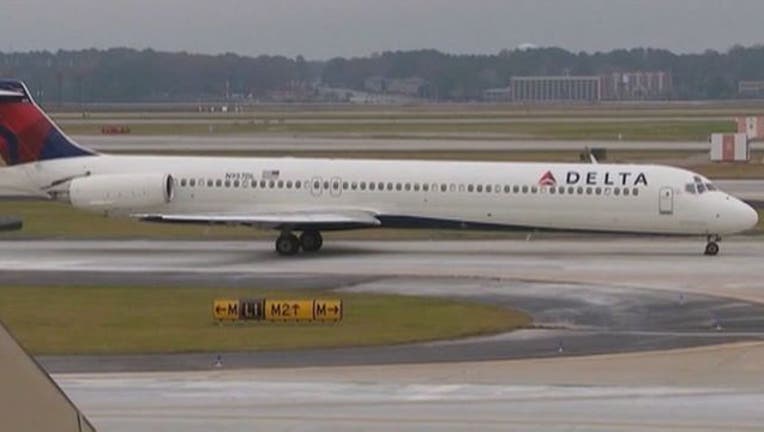 article
DALLAS (AP) - Delta's travails, and those of its customers, move into day two with the airline canceling nearly 250 flights. 
The cancellations Tuesday follow about 1,000 cancelled flights Monday and almost 3,000 delayed flights after an outage at its Atlanta headquarters initiated a global meltdown of its booking and communications systems.
The airline was back online after a number of hours Monday, but the outages were so widespread that it is still dealing with the ripple effects a day later.
The airline posted a video apology by CEO Ed Bastian. And it offered refunds and $200 in travel vouchers to people whose flights were canceled or delayed at least three hours.
Delta's challenge on Tuesday will be to find enough seats on planes during the busy summer vacation season to accommodate the tens of thousands of passengers whose flights were scrubbed. Last month, the average Delta flight was 87 percent full.
For passengers, hardship from the early Monday morning meltdown was compounded by the fact that Delta's flight-status updates weren't working either. Instead of being able to stay home, many passengers only learned about the flight problems when they arrived at the airport.
"By the time I showed up at the gate the employees were already disgruntled, and it was really difficult to get anybody to speak to me or get any information," said Ashley Roache, whose flight from Lexington, Kentucky, to New York's LaGuardia Airport was delayed. "The company could have done a better job of explaining ... what was happening."
Delta spokesman Trebor Banstetter said that after a power outage at the company's Atlanta headquarters, some key systems and network equipment did not switch over to backup systems. He said the airline's investigation into the cause of the outage was continuing but said there were no indications of hacking.
A spokesman for Georgia Power said that the company believes a failure of Delta equipment caused the airline's power outage. He said no other customers lost power. Delta declined to comment on the power company's report.
Flights that were already in the air when the outage occurred continued to their destinations, but flights on the ground remained there.
Delta Air Lines Inc. ranks as the third-largest in the world by number of passengers carried, with 138.8 million travelers last year, according to industry group IATA. It was narrowly beaten only by American Airlines and Southwest Airlines, with all of them flying mostly within the United States.
Airlines depend on huge, overlapping and complicated systems to operate flights, schedule crews and run ticketing, boarding, airport kiosks, websites and mobile phone apps. Even brief outages can snarl traffic and cause long delays.
That has afflicted airlines in the U.S. and abroad.
Last month, Southwest Airlines canceled more than 2,000 flights over four days after an outage that it blamed on a faulty network router.
United Airlines suffered a series of massive IT meltdowns after combining its technology systems with those of merger partner Continental Airlines.
Lines for British Airways at some airports have grown longer as the carrier updates its systems.
On Monday in Richmond, Virginia, Delta gate agents were writing out boarding passes by hand. In Tokyo, a dot-matrix printer was resurrected to keep track of passengers on a flight to Shanghai.
Some passengers said they were shocked that computer glitches could cause such turmoil. Others took it in stride.
Ryan Shannon, another passenger on the Lexington-to-New York flight, said passengers boarded, were asked to exit, waited about 90 minutes and then got back on the plane.
Once Delta cleared flights to take off, "we boarded and didn't have any problems. There is always a delay, or weather, or something. I travel weekly, so I'm used to it," Shannon said with a laugh.