Deputies: Man threatened middle schoolers with BB gun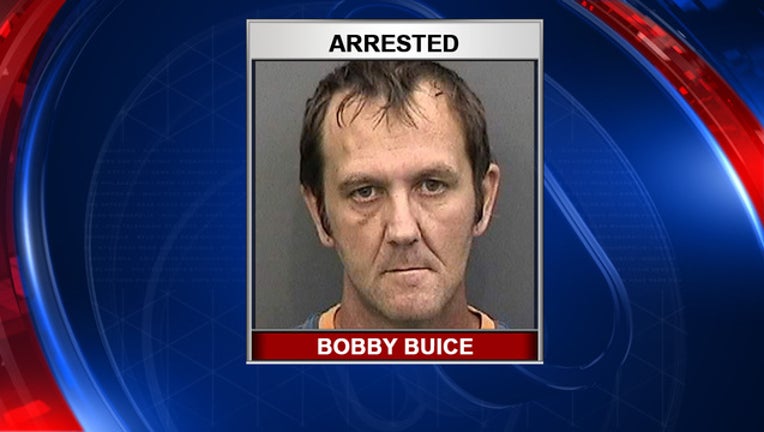 article
TAMPA (FOX 13) - A bus stop altercation with a middle school student landed an east Tampa man behind bars on charged of aggravated assault and cocaine possession.
Friday morning, deputies say Bobby Buice was heading eastbound on Six Mile Creek Road when a Jennings Middle School student apparently threw a pencil at his car.  The angry Buice allegedly grabbed a BB gun and drove back to the stop, where he pointed the gun at two students and threatened to shoot them before driving off.
Deputies, including the school resource deputy, responded to the scene and spotted Buice's vehicle.  When they stopped him, he allegedly confessed.
Deputies say they found the BB gun in the car, along with cocaine. 
Buice, 48, was charged with two counts of aggravated assault, possession of cocaine, and possession of paraphernalia.