Deputies: Pasco teacher recorded student undressing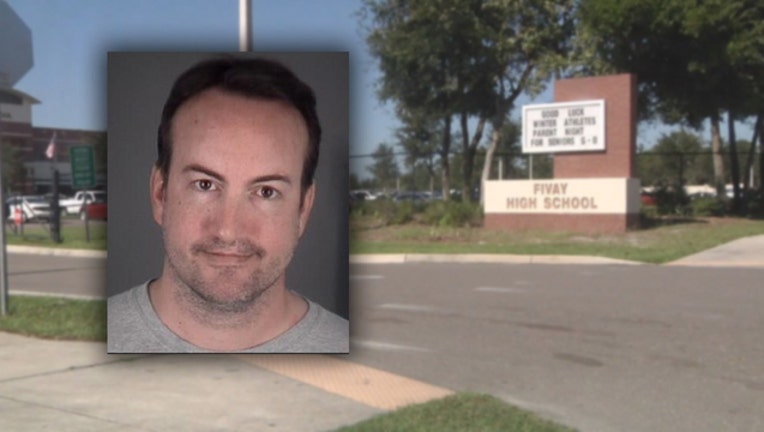 article
HUDSON (FOX 13) - A Pasco County high school teacher has been arrested and charged with video voyeurism. 
Thomas Kovack, 38, is a teacher at Fivay High School in Hudson. 
Deputies said a Kovack recorded video of a student who was changing her clothes in a closet in his classroom. 
The student noticed the cell phone and was able to see that it had recorded video of her and showed Kovack setting up the phone. The student deleted the video and then reported the teacher, deputies said. 
According to investigators, Kovack admitted to putting the phone in the closet.
Kovack was charged with video voyeurism and booked into the Pasco County jail. He has since bonded out of jail.