Deputies: Two men shot, killed in Bradenton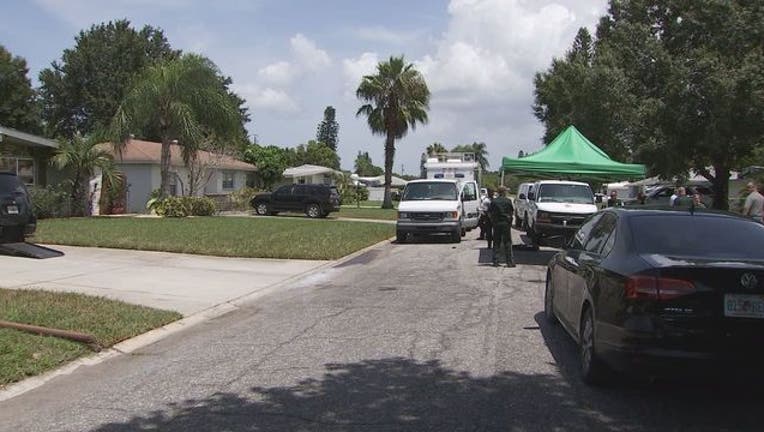 BRADENTON (FOX 13) - Detectives are trying to figure out if the ambush-style shooting death of two men in Bradenton is connected to a body they found on the side of the road in Sarasota Saturday morning.
The investigation began just before 4 a.m. when a Bradenton woman called 911 to report a shooting.
She told investigators a group of two or three people rushed her as she got home and forced her into the bedroom. A short time later, she heard arguing and then gunshots. She managed to escape and call law enforcement. 
Investigators say they believe the group who rushed the woman at the front door waited inside the home for the woman's boyfriend, 28-year-old Keith Lamar Jones, of Jacksonville, and another man, 23-year-old Rodney Williams, of Tampa, to arrive at the house. When they did, the subjects shot Lamar and Williams, killing them. 
Deputies got to the home on Harvard Avenue just before 4 a.m. to find the two men shot dead.
Later Saturday, investigators said they are investigating the possibility of this shooting being connected with the death of a man whose body was found around 7:30 a.m. in Sarasota. 
LINK: Death in Sarasota may be linked to Bradenton double murder
Investigators say anyone with information about either incident is asked to contact the Manatee County Sheriff's Office at 941-747-3011 or Crime Stoppers at 866-634-TIPS.