Deputy rescues dog from fence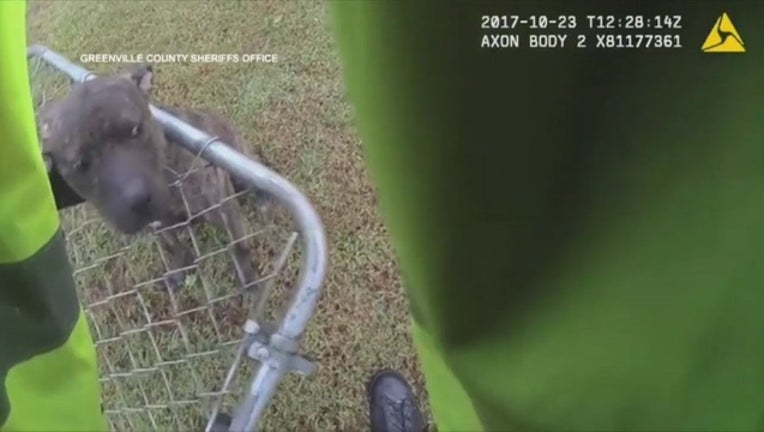 article
GREENVILLE (FOX 13) - The Greenville County Sheriff's Office in South Carolina has released body camera footage that once again proves you can never predict what a deputy will come across in the field.
Master Deputy John Boyd was on duty when he found a dog who had somehow gotten his head stuck in the door of a fence.
Boyd was able to slowly work the dog's neck out of the fence, all while keeping the animal calm.
The dog did not appear to suffer any injures, seemingly just shaking the entire incident off.
"All in a day's work," is what the Sheriff's Office posted on Facebook.