DeSantis takes over Disney district: 'The corporate kingdom finally comes to an end'
ORLANDO, Fla. - Florida Gov. Ron DeSantis on Monday signed a bill that gives him control of Walt Disney World's self-governing district.
The bill requires DeSantis, a Republican, to appoint a five-member board to oversee the government services that the Disney district provides in its sprawling theme park properties in Florida. 
"Today the corporate kingdom finally comes to an end," he said at a bill signing ceremony in Lake Buena Vista. "There's a new sheriff in town, and accountability will be the order of the day."
The signing came as DeSantis gears up for an expected presidential run and marks a high-profile legislative victory for a governor whose leveraging of cultural and political divides has pushed him to the fore of national Republican politics. DeSantis, whose book, "The Courage to be Free," is coming out Tuesday, has moved in recent weeks to expand his national profile and political network through fundraisers and meetings with donors, elected officials and conservative influencers.
DeSantis has had a recently contentious relationship with The Walt Disney Company after its former CEO Bob Chapek publicly opposed the state's Florida Parental Rights in Education Act – then a bill, now law – which prevents classroom discussion about sexual orientation or gender identity in certain grade levels, among other requirements.
DeSantis moved quickly, directing lawmakers in the GOP-dominated Legislature to dissolve Disney's self-governing district during a special legislative session last year, beginning a closely watched restructuring process. 
PREVIOUS: DeSantis says state will take control of Disney's Reedy Creek district
In February, DeSantis called on lawmakers to again return to deal with Disney and finalize state control over the district in another hastily called special session that signaled the governor's willingness to wield the power of state government to accomplish political goals, a strategy that is expected to continue in the coming months ahead of his potential White House run.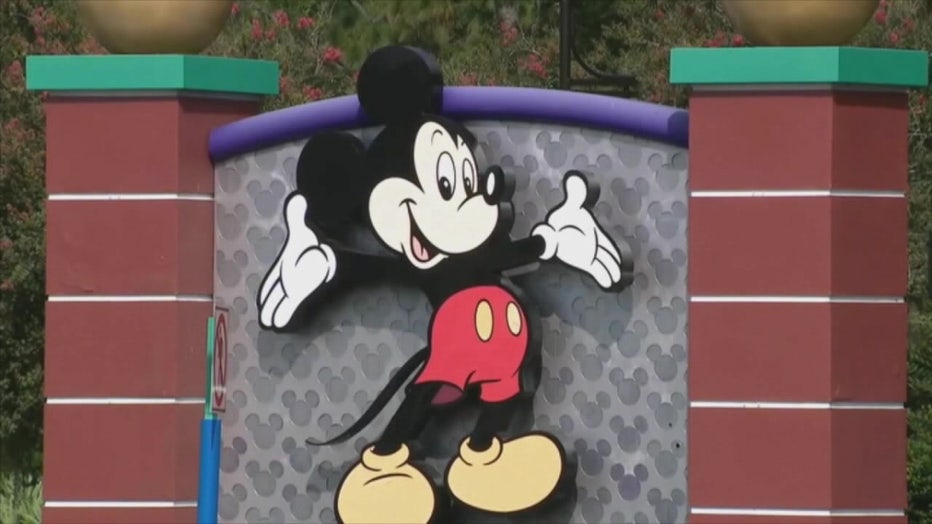 Mickey Mouse image at Disney World. 
The new law changes the district's name from the Reedy Creek Improvement District to the Central Florida Tourism Oversight District and subjects it to various layers of state oversight. Board members are currently named through entities controlled by Disney.
PREVIOUS: DeSantis vows to have Disney pay its fair share of taxes: 'There's a new sheriff in town'
It leaves the district and its financial abilities and debt obligations intact, addressing a chief concern of surrounding governments. It also prevents people who have worked with or contracted with a theme park in the past three years from serving on the district's new governing board.
Having a separate government allows the district to issue bonds and provide zoning, fire protection, utilities and infrastructure services on its land. Republican critics of the district argue it gives Disney a commercial advantage unavailable to others.