Florida lawmakers approve changes that would shift control of Reedy Creek District to Gov. DeSantis
TALLAHASSEE, Fla. - Florida lawmakers Friday gave final approval to changes that would shift control of the Reedy Creek Improvement District from the Walt Disney Co. to Governor Ron DeSantis.
With Republican senators saying the changes wouldn't affect the operations of Disney's theme parks, the Senate voted 26-9 along party lines Friday to pass the measure, which would give DeSantis authority to appoint the district's five-member Board of Supervisors.
The proposal, which was approved by the House on Thursday, would change the name of the district to the Central Florida Tourism Oversight District. It also would remove parts of the district's authority, such as the power to potentially construct a nuclear power plant, airport and stadium.
RELATED: DeSantis vows to have Disney pay its fair share of taxes: 'There's a new sheriff in town'
The bill now will go to DeSantis for his expected signature.
The state created the Reedy Creek district in 1967 and essentially gave Disney control over issues such as land use, fire protection and sewer services that are typically handled by local governments.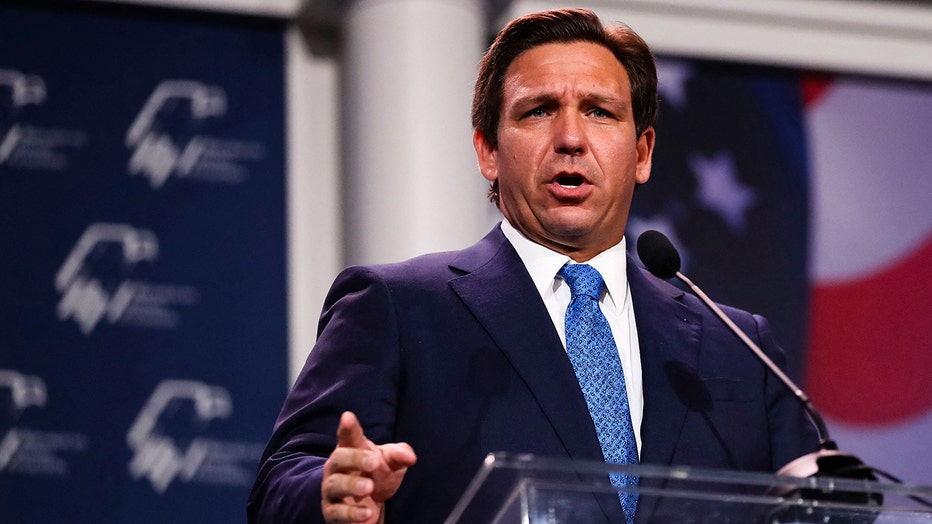 Republican Florida Governor Ron DeSantis speaks at the Republican Jewish Coalition Annual Leadership Meeting in Las Vegas, Nevada, on November 19, 2022. (Photo by Wade Vandervort / AFP) (Photo by WADE VANDERVORT/AFP via Getty Images)
But at DeSantis' urging, lawmakers last year decided to dissolve Reedy Creek and five other special districts across the state after Disney angered the governor by opposing a controversial education law. The dissolutions, however, had an effective date of June 1, 2023, which left time for lawmakers to re-establish and revamp the districts.
The vote Friday came at the end of a five-day special legislative session.
MORE: DeSantis-backed plan would replace Walt Disney World's self-governing powers with state-run board
Sen. Travis Hutson, a St. Augustine Republican who sponsored this week's bill, disputed that the changes last year and this year were "retribution" for Disney's opposition to a law that restricts instruction about gender identity and sexual orientation in schools.
"There are certain things that they got special privileges for some 50 years ago that we're now relooking at and saying, 'Should they have those special privileges or be back on the same playing field as others within the state?'" Hutson said.
But Sen. Victor Torres, D-Orlando, called the bill a "power grab" by the governor, as the Senate Rules Committee earlier Friday signed off on the bill.
"This bill is just wanting to show other private companies, 'If you say something wrong, that I [the governor] don't like, I'm going to go after you,'" Torres said.
Sen. Linda Stewart, D-Orlando, called the changes "unnecessary" and expressed concern that they could affect plans now before the district's board.
READ: Disney CEO orders hybrid employees back to the office four days per week
"There's two solar farms that are trying to get approval right now, they're in the planning stages," Stewart said. "Who's going to make those approvals?"
Sen. Doug Broxson, R-Gulf Breeze, said Republican lawmakers weren't "pushed by the governor."
"We joined with the governor in saying it was Disney's decision to go from an apolitical, safe 25,000 acres and try to be involved in public policy," Broxson said.
Republicans also called the latest changes a "fair balance," imposing accountability and rules as the state rapidly grows.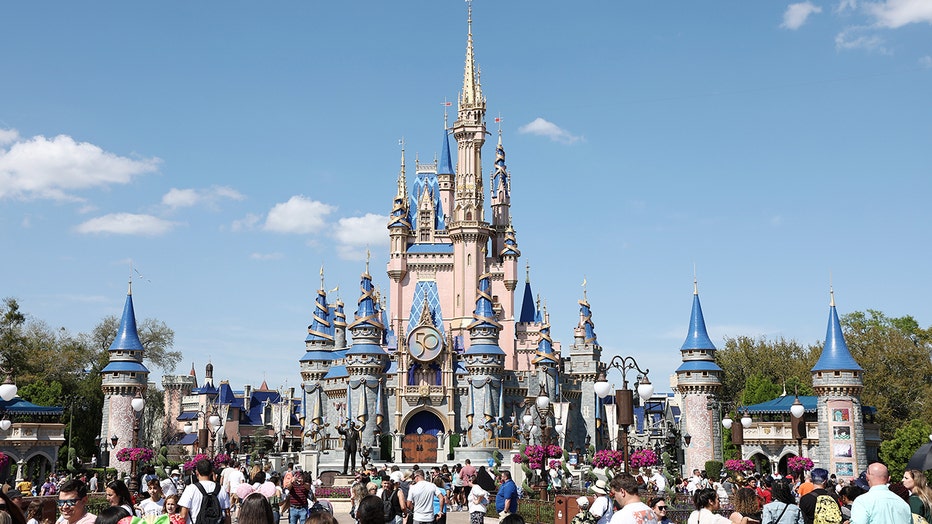 LAKE BUENA VISTA, FLORIDA - MARCH 03: A general view of Cinderella's Castle at Walt Disney World Resort on March 03, 2022 in Lake Buena Vista, Florida. (Photo by Arturo Holmes/Getty Images for Disney Dreamers Academy)
"If Disney wants to change a theme-park ride, they're allowed to," Hutson said. "Where they would go to this district would be to change the zoning. So, if there's ag land, or open rural next to their theme park, and they need to make it commercial or light industrial to expand the park, they would then go in front of this board and ask for permission. So, that's kind of the function that's happening with this bill."
Hutson said the changes could also make the theme parks better suited to withstand natural disasters.
RELATED: Disney CEO Bob Iger tells employees he wants to 'quiet' down culture wars
"I would be remiss if I didn't say one of the things in this bill, Disney had their own special building codes," Hutson said. "And we're going to now put them at the state standard or above. With this district. I think we all know that with natural disasters, hurricanes, you name it, the Florida building codes need to be as stringent as possible, and you should apply those standards or greater if you're going to build anything."
The revamped district would continue to have wide-ranging authority, including the ability to levy property taxes and fees, issue bonds and provide services such as water and sewer systems, roads and parking facilities.
Board members appointed by DeSantis would be subject to Senate confirmation. Appointees could not be employees, owners or operators of theme parks.
Senate Republicans on Friday rejected a Democratic proposal to require local representation on the board. A similar proposal also failed Thursday in the House.