District to dispute Lee Elementary insurance offer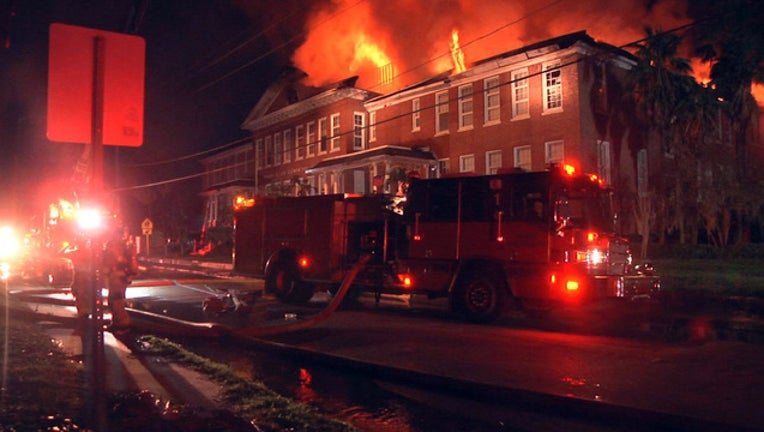 article
TAMPA (FOX 13) - There's more uncertainty surrounding historic Lee Elementary School in Tampa.  The Hillsborough County School District received its first offer from the insurance company, and it's a lot less than district leaders hoped.
In September, a fire sparked by damage from Hurricane Irma gutted part of the historic school.  
The district just received the insurance adjuster's estimate to rebuild -- just under $9.2-million.  That would be to completely tear down what's left of the school and build it again from scratch.
But the district's chief operations officer expects the price to be at least $12-million.  In fact, it cost more than $17-million to build the county's newest elementary school.
Ideally, district leaders would like to re-use as much of the historic brick facade as possible.
"My concern is that, historic buildings, we don't have as many of those in schools as we'd like to," offered Chris Farkas, the district's chief operations officer.  "We know that we're not going to have the exact same building. However, to be able to preserve it for the community needs, for Seminole Heights' needs and for the students and community, I think that it's important that if we're going to rebuild, we rebuild historic, if that's at all possible."
Hillsborough County Schools plans to bring in its own engineer who specializes in historic buildings to dispute the insurance company's offer.  The district hopes to have its own engineer's findings back within a month.
After that, they'll negotiate with the insurance company, but it's not clear how long that will take.
In the meantime, all of the students and faculty from Lee will continue to attend Lockhart Elementary School. That's the plan for the rest of this school year and the next one.