Domestic violence shelter in Pinellas County recognized for it's impact on the community
PINELLAS, Fla. - A new program at the domestic violence shelter in Pinellas County has been rewarded for the impact it is making on the lives of women and their families.
"So this is a survivors waiting room." Lariana Forsythe is proud of the new Casa Family Justice Center in St. Pete. Casa stands for "Community Action Stops Abuse."
The domestic violence agency for Pinellas County has been around since 1977.
"Pinellas County, of course, is a very densely populated county, and we always ranked about fifth or sixth in the state for the number of domestic violence," Forsythe, CEO of Casa, said.
The county averages around 6,000 reported offenses every single year.
READ:Domestic violence incident in Riverview resolved peacefully
"Those are offenses where the police are called out, and they file a report," said Forsythe. "But we do know that domestic violence is a very underreported crime. So there's thousands and thousands of cases that never get reported to the police and are never called into the police."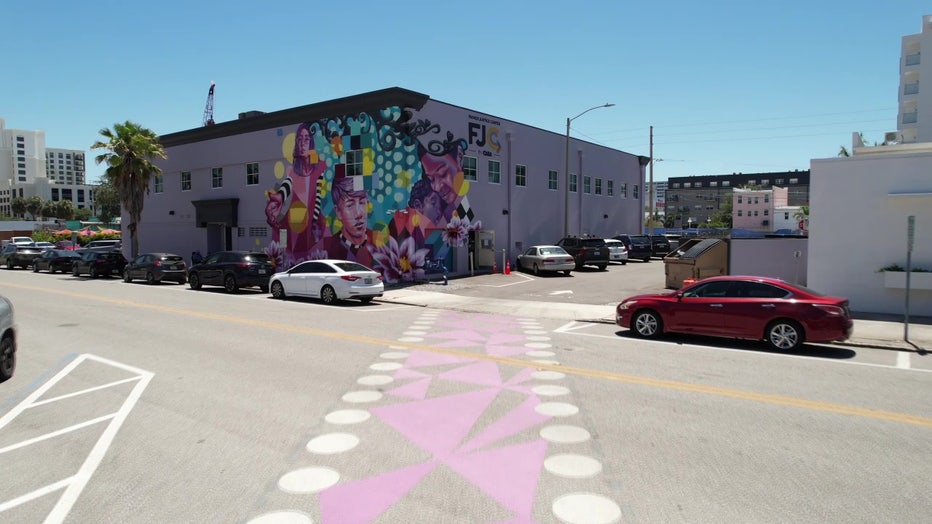 An inviting mural on the outside of Casa
To help make the traumatic experience easier, Casa provides a one-stop shop for victims of domestic violence.
"They meet with a caseworker. They have to tell their story one time. There's onsite child care to make sure that children are well taken care of during the survivors' visit. And then the case manager is able to connect that survivor to every single service that's on-premises that they need," Forsythe added. 
READ: Tampa police officer connects with community through department program
For launching the Justice Center, they were awarded the Purple Ribbon Award for Outstanding New Service Launch. They are the only certified domestic violence organization in Florida to be recognized.
"It really shows us, I think, as a trailblazer and making sure that our services are trauma-informed and truly trying to help survivors," she says.
In eight months, the Center has served about 700 people. More information about the center can be found by clicking here.