Dozens of false killer whales stranded off South Florida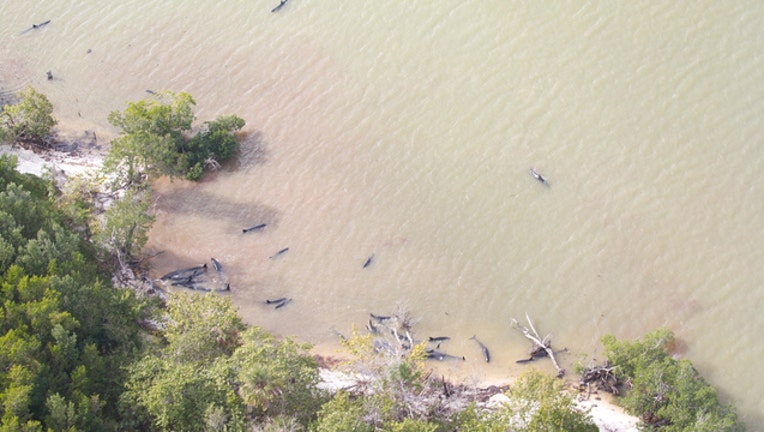 article
HOG KEY, Fla. - Dozens of false killer whales stranded off South Florida have died, according to the the National Oceanic and Atmospheric Administration.
In total, 95 false killer whales were stranded off Hog Key. 81 of them have died, according to NOAA Fish Southeast.
The false killer whales were reported stranded off south Florida on Saturday afternoon in the Everglades.
There's no word yet on what happened or what caused them to beach themselves.
The false killer whale is the fourth-largest dolphin and the species is listed as endangered.