Dr. BBQ's barbecue chicken pizza recipe
TAMPA, Fla. - If you are having a hard time deciding between pizza or barbecue chicken for dinner – why not combine both?
In this recipe by Dr. BBQ, he incorporates the best of both dishes. 
The serving size in this recipe is for six people.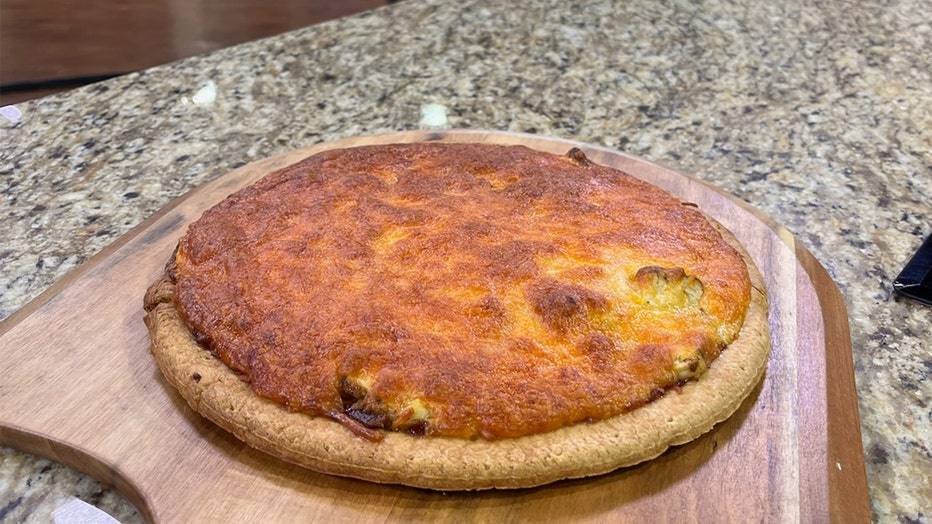 Ingredients
1 lb boneless skinless chicken breast
Olive oil
Barbecue Seasoning
1 large par-cooked pizza crust
½ cup sweet barbecue sauce
1/4 cup finely chopped red onion
4 slices bacon, cooked and crumbled
1 or 2 thinly sliced jalapeños (optional)
1-pound shredded Co-Jack cheese
Directions
Preheat the oven to 375°
Rub the chicken with oil, then season it liberally with the barbecue seasoning
Place it on a rack in a shallow baking pan and cook for about 30 minutes until it reaches an internal temperature of 160°
Remove from the oven. Let cool for 15 minutes, then slice thinly.
Spread the barbecue sauce mixture evenly over the pizza crust. Spread the chicken slices evenly over the whole pizza. Sprinkle the onion and bacon over the top of the whole pizza. Lay the jalapeño slices evenly over the top if you're using them. Season the whole pizza with salt and black pepper. Sprinkle the cheese over the whole pizza covering it to the edges.
Place the pizza in the oven and cook for about 15 to 20 minutes until it's golden brown on the top and bottom.
Remove from the oven and let rest for a few minutes before slicing.