Polk deputies: Mulberry driver who caused double-fatal crash was illegally in the U.S.
MULBERRY, Fla. - Polk County investigators arrested the driver involved in Tuesday's deadly crash that injured five people, including a Bartow High senior who is set to graduate this month. Officials said the suspect didn't have a valid driver's license and was in the country illegally.
The suspect was identified as 24-year-old Elmer Bryan Giron-Canil, who is from Guatemala.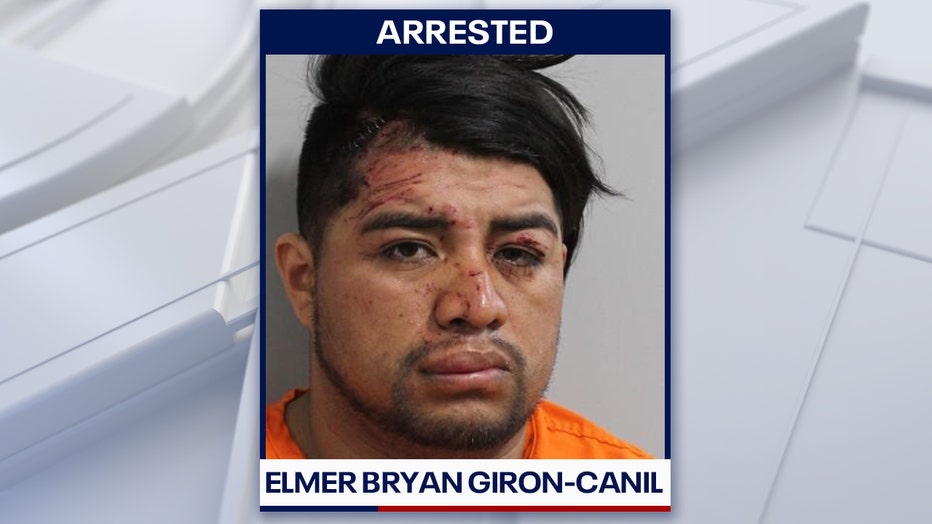 Booking image for Elmer Bryan Giron-Canil, provided by PCSO
The deadly crash occurred around 5:41 a.m. Tuesday on State Road 60 West at the Pine Grove Road intersection near Mulberry. When first responders arrived, they found the body of a 33-year-old man, who was the passenger of a silver 2007 Ford Expedition. Giron-Canil was the driver of the vehicle.
A second passenger in the Expedition, a 62-year-old man, was taken to a nearby hospital where he passed away. The Polk County Sheriff's Office didn't identify either victim in a press release.
PREVIOUS: Bartow High School senior among 5 injured in double fatal crash, investigators say
Four other passengers in the vehicle were taken to hospitals for injuries. 
The second driver, an 18-year-old Bartow High School student, was taken to a hospital and is expected to be OK. She was traveling in a 1996 Chevrolet 1500 pickup truck.
According to the sheriff's office, it appears the student was heading east on SR-60 in the inside lane. Meanwhile, Canil was heading west and entered the left turn lane in the median. He attempted to turn south onto Pine Grove Road and entered the Chevrolet's path and striking the passenger side of the pickup truck.
The impact caused the Chevrolet to spin before stopping to face west in the eastbound travel lanes. The Expedition also spun, causing four passengers to be ejected, investigators said.
READ: Man accused of randomly stabbing Davenport RaceTrac employee less than 1 month after being released from jail
Detectives said during an interview with Canil, he stated that he saw the Chevrolet's headlights, but thought he could make it across the travel lanes. He also admitted that he didn't have a driver's license because he was in the U.S. illegally.
"Not only is Canil in the country illegally, but his criminal actions have cost two people their lives and caused catastrophic injuries to others," Sheriff Grady Judd said in a statement. "Our prayers are with the victims and families affected by this horrific crash."
Canil was treated at a hospital and taken to the Polk County Jail.