Dump your old medications Saturday at these locations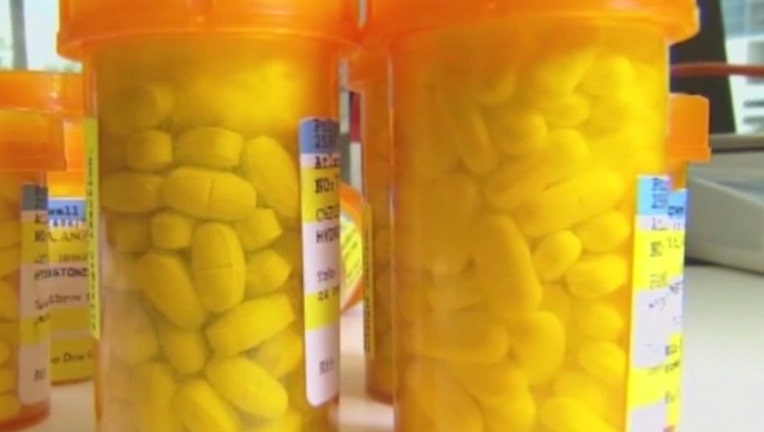 TAMPA, Fla. (FOX 13) - It's time to look into your medicine cabinet and throw out your old prescriptions. But you can't just flush them down the toilet or toss them in the trash.
Law enforcement across the Bay Area will be holding drug take-back events Saturday. The goal is to keep dangerous drugs off the streets and from polluting our waterways.
From 10 a.m. to 2 p.m., people can drop off unused, unwanted, or expired medication. There will be events in Hillsborough, Polk, Pasco, and Pinellas counties.
At the event in Winter Haven, citizens can dump as many medications as they want, even pet meds. And they can shred their old paperwork, too.
"We're doing it in April because tax season is just finishing up," Winter Haven Police Department spokesperson Jamie Brown said. "People are going through all of their documents, and it is a perfect time to get rid of those sensitive documents."
Hillsborough County
-CVS- 2109 State Road 60, Valrico, FL
-Walgreens- 8398 Sheldon Road, Tampa, FL
For more information or to find a collection site near you, go to www.dea.gov and click on the "Got Drugs?" link or call 800-882-9539.
If you can't make it to Saturday's event, you can us the Hillsborough County Sheriff's Office's drug drop-off boxes at our five patrol district offices. The boxes are located at the following sites:
-District 1 - 14102 North 20th Street, Tampa, FL
-District 2 - 2310 North Falkenburg Road, Tampa, FL
-District 3 - 7202 Gunn Highway, Tampa, FL
-District 4 - 503 33rd Street SE, Ruskin, FL
-District 5 - 10128 Windhorst Rd, Tampa, FL 33619
Polk County
-Auburndale, 2 Bobby Green Plaza
-Bartow, 450 N. Broadway Ave.
-Haines City, 35400 U.S. 27
-Lake Alfred, 190 N. Seminole Ave.
-Lake Hamilton, 100 Smith Ave.
-Lake Wales, 133 E. Tillman Ave.
-Lakeland, 219 N. Massachusetts Ave.
-Winter Haven, 125 N. Lake Silver Drive N.W.
Drop-off sites are available around the clock seven days a week at the Lakeland and Lake Alfred police departments.
Pasco County
-Gulf View Square Mall - overflow parking area; 10 a.m.-2 p.m.; 9409 U.S. Hwy. 19, Port Richey, FL 34668
-The Shops at Wiregrass - parking garage, ground level; 10 a.m.-2 p.m.; 28211 Paseo Drive, Wesley Chapel, FL 33543
-Crews Lake Park; 9 a.m.-2 p.m.; 16739 Crews Lake Park Dr., Spring Hill, FL 34610
Pinellas County