Elderly woman is The Rock's biggest fan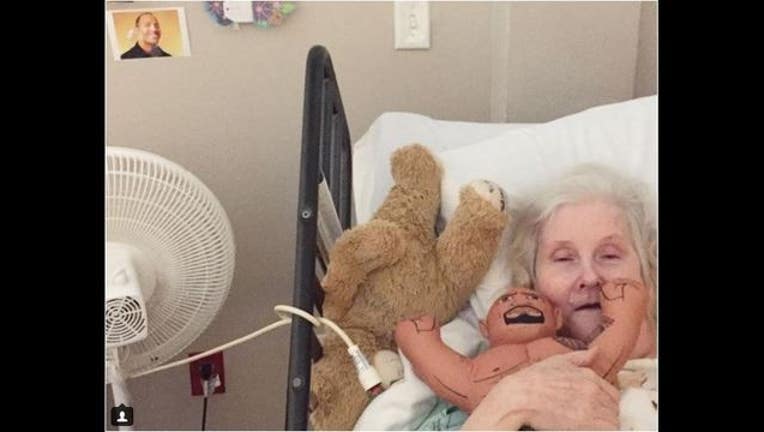 article
Instagram user mopola posted a touching photo of an elderly woman holding a Rock doll with a photo of the superstar taped on the wall in the background.
In the caption, mopola explains that the woman is Joanne, one of the residents at a nursing home in Austin, Tex., that her dog visits as a therapy dog.
"She is OBSESSED with you," she wrote. "See the picture taped to the wall and the Rock doll she's holding? You @therock are the subject of most of our conversations, and she always tells me how you inspire her."
"Today she informed me of the birth of your daughter, which I verified online. Joanne wanted me to to try to tell @therock congratulations on the birth of your baby, so here goes nothing...! #heydwayne #mademyprofilepublicforthis."
Wednesday morning, he responded to Joanne on Twitter!