Employee touched by woman's kind gesture at Jacksonville Publix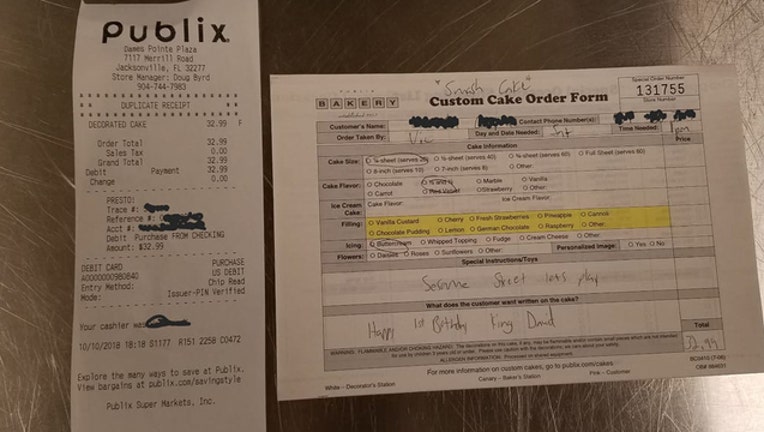 article
JACKSONVILLE, Fla. (FOX 13) - A Jacksonville Publix employee says he was touched by the kind gesture of a customer and shared the moment on social media. 
Nick DeClemente said he was working at the bakery counter last Wednesday when a woman asked if there were any 1st birthday cakes on order for Saturday or Sunday. 
He asked her what the customer's name was thinking she wanted to pay for a specific person, but she said no, she wanted to pay for a random cake anonymously. "She then started to tear up and tell me that she had a stillborn child a year ago and in tribute to him she wanted to pay for someone else's cake," DeClemente wrote.
He found an order in the cake drawer for a Sesame Street 'Let's Play' cake for a little boy named David and the woman paid for it. 
"It was probably one of the most touching things I've seen in all my years working in retail," DeClemente said. "I hope that this lady finds peace through this tribute and that the customer receiving this gift will, if nothing else, pay it forward."