Entrepreneurs in St. Pete could win $5,000 for their businesses at annual event
ST. PETERSBURG, Fla. - Business is booming in the Bay Area, and it's not just because of visitors wanting to enjoy our beaches. 
More people are moving to St. Pete and Tampa to start their businesses for a lot of different reasons. As the population grows so does potential for businesses to bring in new customers. 
There are also several local resources and collectives that help foster new businesses including St. Pete's Annual Pitch Night where entrepreneurs pitch their company to a panel of judges with the winner taking home a $5,000 cash prize to invest in their start-up.
READ: Growing St. Petersburg market hosts first Juneteenth event
If you're a hungry entrepreneur with an appetite for networking, St. Pete is the place to be.
"We've built up a really nice ecosystem to be able to help and educate and support and connect entrepreneurs and small businesses with other individuals who can assist them," St. Pete Chamber of Commerce Vice-President of Economic Inclusion and Business Growth Ronnelle Montgomery said.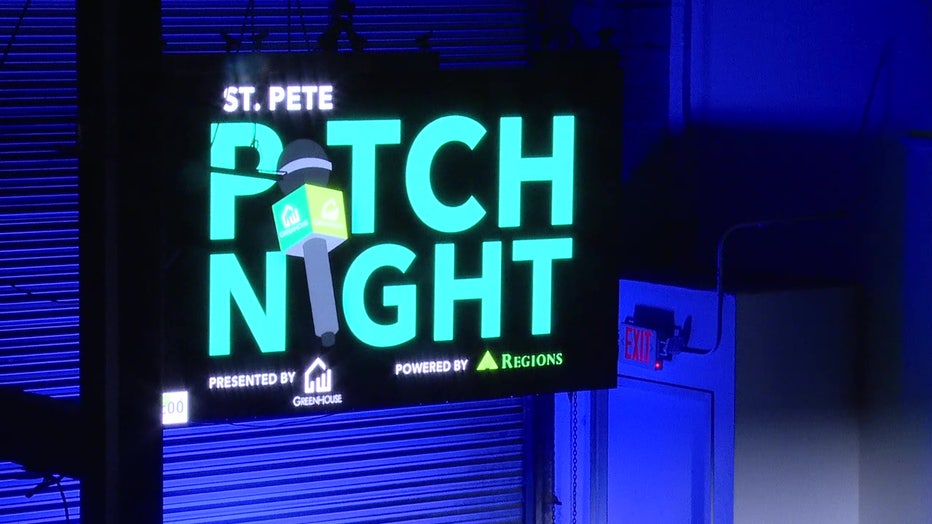 St. Pete's Annual Pitch Night gives entrepreneurs a chance to win $5,000.
According to a report by smartestdollar.com, Tampa-St. Pete-Clearwater comes in at number five for U.S. Metropolitan Areas with the most new businesses per capita. That's behind, New Orleans, Orlando, Atlanta and Miami at number one.
"Entrepreneurs in our community for over 120 years have been the most innovative, the most creative with the resources given, so I think part of it is in our culture that we're survivors and that we're going to thrive no matter what," St. Pete Chamber of Commerce President & CEO Chris Steinocher explained.
READ: ReliaQuest opens office in downtown Tampa, latest glimpse of modernization
According to the report 2021 data shows that the Tampa-St. Pete-Clearwater area recorded more than 80,000 new business applications. That's more than a 60 percent increase from 2019. 
Five of those new businesses are finalists participating in St. Pete's 7th Annual Pitch Night.
"What we're really looking for is did they hit all their marks? Did they make sure to explain their business plan? Because we don't fall in love with the idea. In St. Pete, we fall in love with the business plan. Can you fund it? Can it scale? Can it work for us all?," Steinocher said.
Wednesday night, Caitlyn Smith's company Herban Flow took home the $5,000 cash prize. According to Smith, Herban Flow is Florida's first and only non-alcoholic bottle shop--an idea Smith was inspired to pursue after she was diagnosed with Endometriosis and learned alcohol didn't work well with her body. She says the money will be a game changer for her business.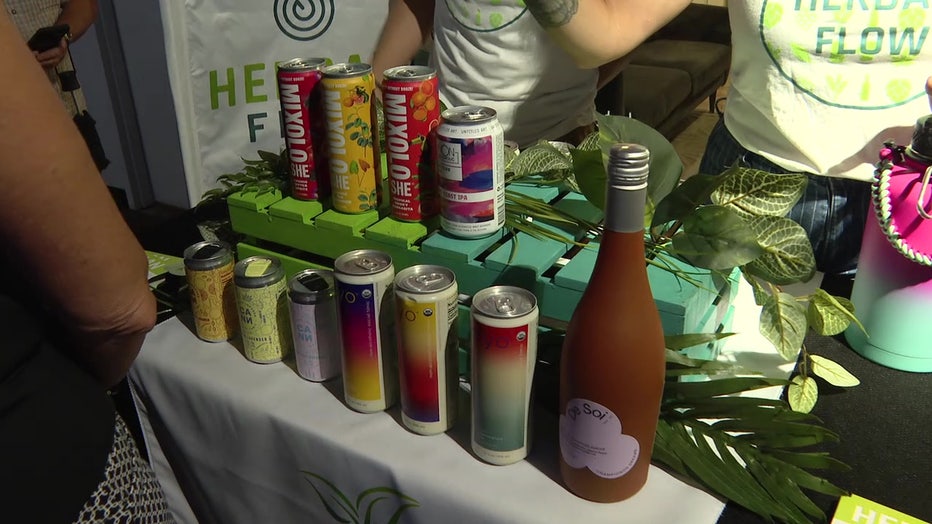 Herban Flow is a non-alcoholic bottle shop.
"We currently have our brick and mortar location, but we're looking to expand into this space next to us, so it would allow us to drive and expand into that, offer classrooms and events in the space and also help with marketing costs," Smith said.
Herban Flow's $5,000 cash prize is courtesy of Regions Bank Pitch Night was put on by The Greenhouse an entrepreneurial center and resource hub in St. Pete that helps new businesses grow, find customers and attract investors. The St. Pete Chamber of Commerce says it's resources like The Greenhouse that really help make the area a great place to do business.