Family hopes someone finds dog floating in Tampa Bay after falling off boat near Bahia Beach Reef
APOLLO BEACH, Fla. - A family hopes there's a happy ending to the story of their beloved dog after he fell off his owner's boat Saturday just before midnight.
The Diaz family says their 11-year-old brown spaniel, Spencer fell off the boat Saturday night in the Apollo Beach area and was last seen near Bahia Beach Reef.
They think he could have gotten as far as the shores of St. Petersburg by now because, at the time, the winds and currents were pushing toward MacDill Air Force Base and downtown St. Pete.
His family is holding onto hope because they say the 30-pound dog was wearing a life vest with a digital camouflage print and is a strong swimmer. He was also wearing a collar with ID tags and is microchipped.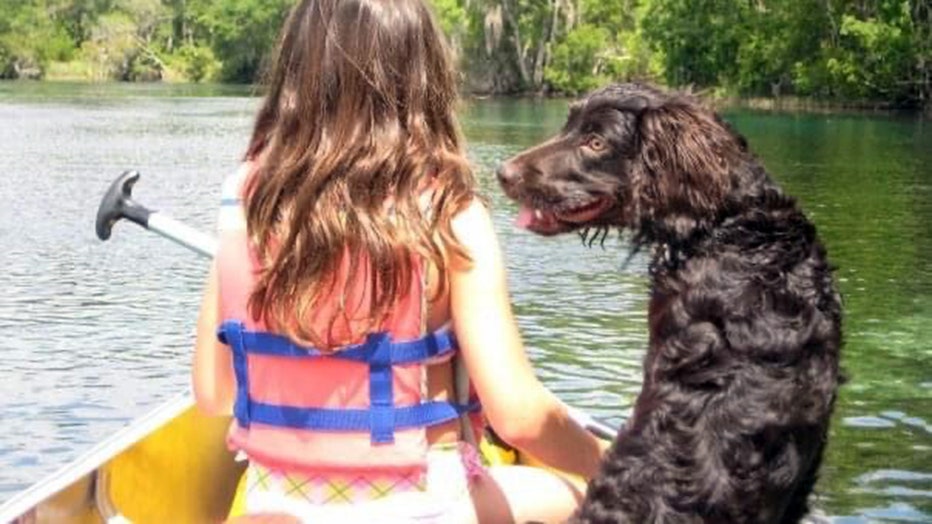 Sunday and Monday, Joaquin Diaz and others have searched the waters of Tampa Bay, inspecting mangroves, looking for any signs of the dog. Monday morning, Diaz even searched from the air on a private aircraft. The rest of the day, he and a team of jet ski riders probed Little Harbor, Cockroach Bay, and Bishop Bay.
Spencer's collar reads, "God bless my dog."
His family is hoping and praying for a blessing that'll bring him safely home.
Anyone who has seen Spencer is asked to call 813-624-6790.