Family members of George Floyd speak to USF students on importance of social justice
TAMPA, Fla. - George Floyd's family never stopped fighting for what's right in the nearly three years since his murder. His aunt and cousin let some University of South Florida students in on what they've been up to. 
Sitting on a stage, Angela Harrelson, Floyd's aunt, and Paris Stevens, Floyd's cousin, carry invisible wounds from the loss of their loved one. They spoke Wednesday as part of a series of events following Martin Luther King, Jr. Day this week. 
"He actually had a really big heart, even though he had challenges in life. Everybody does," said Stevens. "He loved his community. He loved his family. He loved his daughter. He especially loved his mother."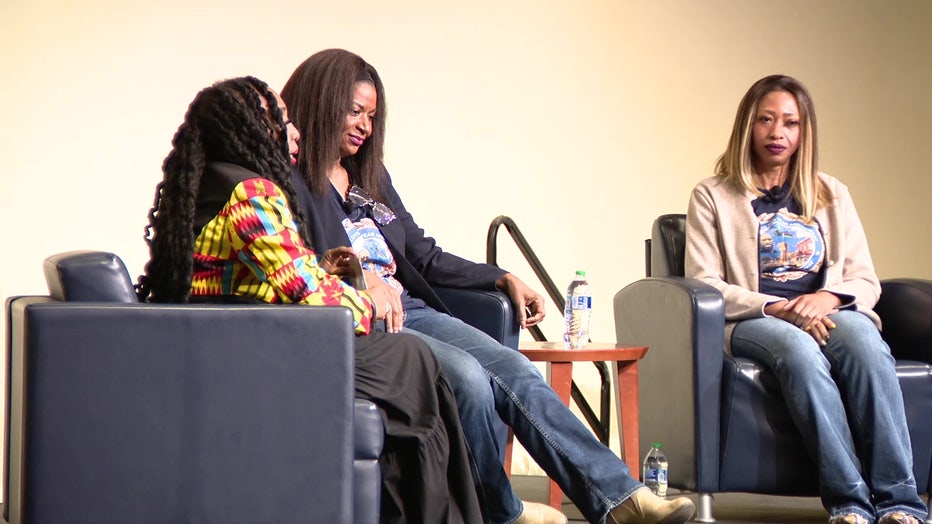 RELATED: George Floyd's family sues Kanye for $250M, plus cease-and-desist
In May 2020, George Floyd was murdered by Minneapolis police officer Derek Chauvin. Floyd's death sparked protests and calls for change across the country in the months and years since 2020.
"The awareness and the validation that we got from white America was an extraordinary change. That was the turnkey point," said Harrelson. "After that, you had corporations that put programs in their businesses that didn't have diversity and inclusiveness programs that they did."
They said a lot of good has come out of their tragedy, including police reform. But there's always room for more.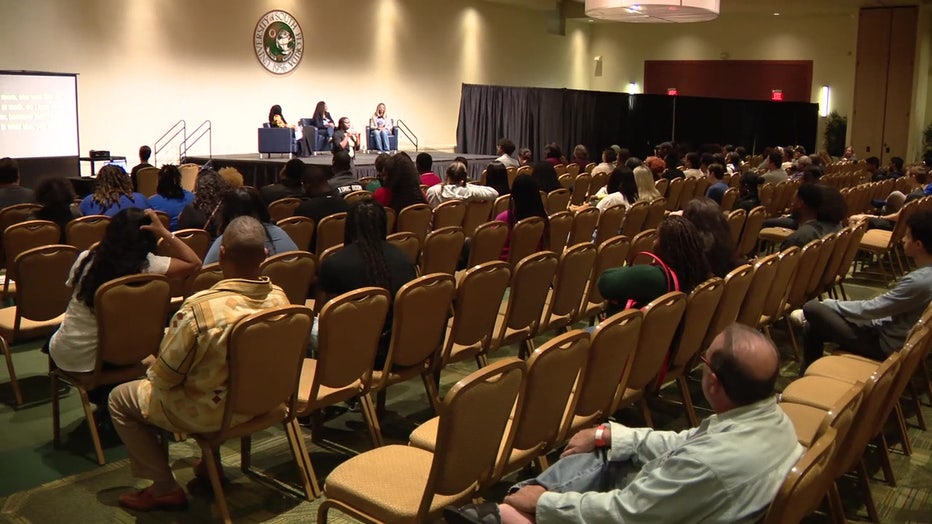 "The biggest thing I think they still need to work on. They need to continue to work on police reform," said Harrelson. "They need to continue to improve it and when they improve it, they need to fine-tune it."
MORE: Derek Chauvin sentenced to 20 1/2 years for violating George Floyd's civil rights
They watched with the world as Floyd's murderer was convicted and sentenced in 2022.
"I think it's very important that they know we're still here. We're still here unstolen and unbroken," said Harrelson.
So they want to share the message that the fight for social justice and reform keeps going.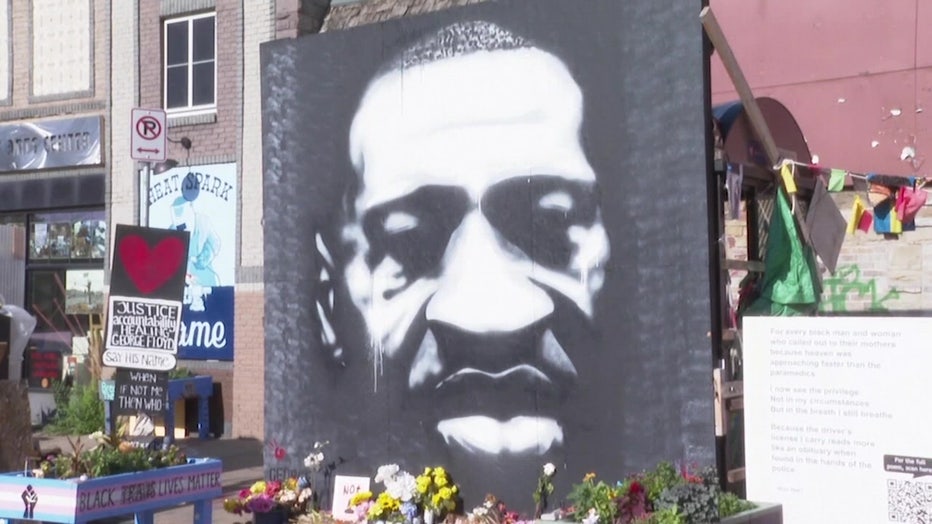 "The journey is not going to end today. Martin Luther King, Jr., walked for how many years? We're still walking, and we'll have to continue to keep walking the walk and don't be afraid," said Stevens.
They urged the students and others in the Tampa Bay area looking to speak out to keep pushing forward.
PREVIOUS: Two family businesses destroyed in Tampa riots after George Floyd' death reopen
"When we reach the point where we do not have to hold a sign that says Black Lives Matter, that's when we know we have arrived," said Harrelson.
Floyd's aunt and cousin tell us they are continuing the push for change, but they can only take it so far. So they hope their message to the USF students sticks, so they can be the future of social activism.