Famous Mel's Hot Dogs up for sale, owner looking for buyer to carry on legacy of Tampa business
TAMPA, Fla. - Mel's Hot Dogs opened on Busch Boulevard on July 3, 1973 – almost 50 years ago. Now, Tampa's most famous hot dog place is up for sale. 
But before you put in an offer, better make sure you're ready to step into a Tampa institution.
The real estate group handling the sale isn't sharing an asking price, but Bay Street Commercial Real Estate said they are searching for a "qualified and conscientious" buyer "to carry on a very special legacy."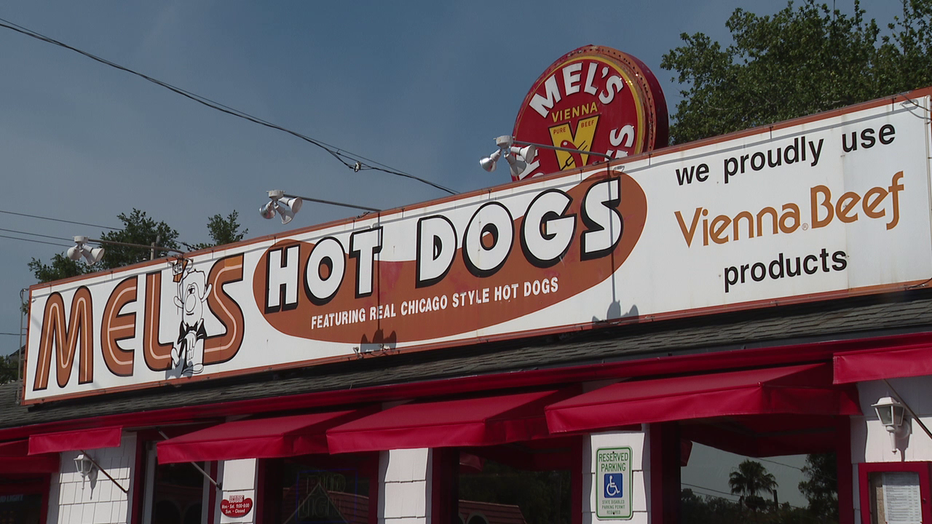 RELATED: Tampa has been enjoying the 'snap' of Mel's Hot Dogs for nearly 50 years
In other words, they want someone who will keep Mel's Hot Dogs as it is.  
"I wouldn't sell it to someone who's going to change it," said 76 year-old Mel Lohn. "Where am I gonna go for a hotdog?" 
Lohn was a 27-year-old rock and roll saxophonist when he traded hard partying for soft buns. His wife, Virginia, later joined him in the business. 
"Without my wife I don't know how successful I'd be," said Lohn. "She is the brains behind Mel's Hot Dogs, I'm just a pretty face."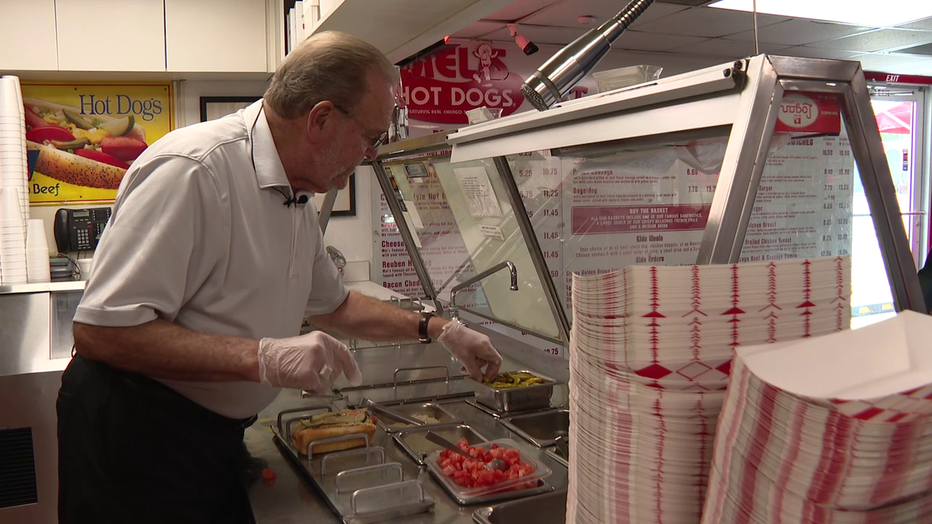 MADE IN TAMPA BAY: Florida veteran creates BBQ sauce using only Sunshine State ingredients
Lohn serves up as many laughs as he does dogs. His eatery offers something not offered anywhere else – Mel. 
"I am crazy, I'm certifiable, and I pride myself on that," Lohn said. 
In front of the restaurant sits an old Volkswagon Beetle that looks like it ate a giant hot dog. The apparent giant wiener protrudes from the car in the front and the back.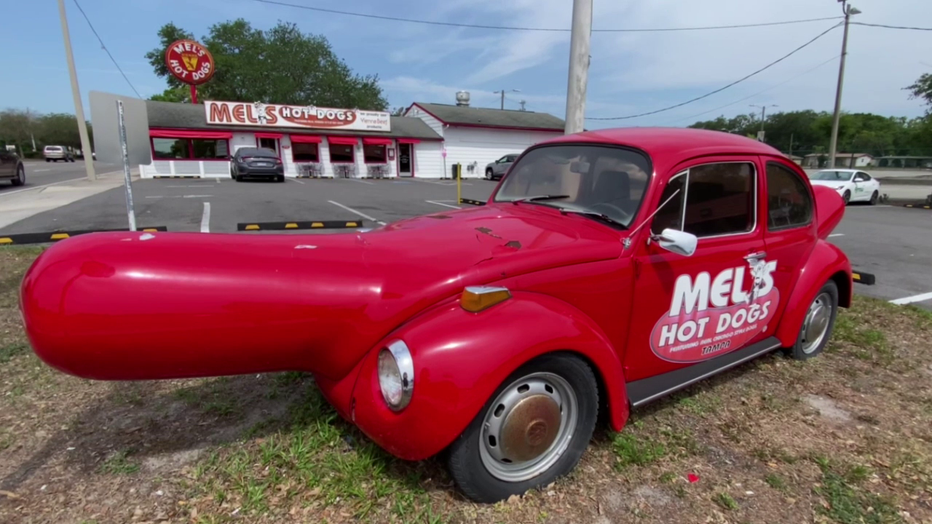 It's the third such wiener mobile Lohn has owned over the years. He rarely drives it, but he fields a lot of comments on it.
"If you Google wiener mobile, mine comes up more often than Oscar Mayer's," Lohn claims.
READ: Flippers Pizzeria opens new location in Tampa
Photographs cover the walls of his restaurant. Many show Mel's Hot Dogs bumper sticker in places all over the world, from the South Pole to the Sahara Desert. There are also photos of long-time customers.
"I nicknamed him Hot Rod," Lohn said, pointing to one of the pictures. "He would come here every day. He did it for 26 years."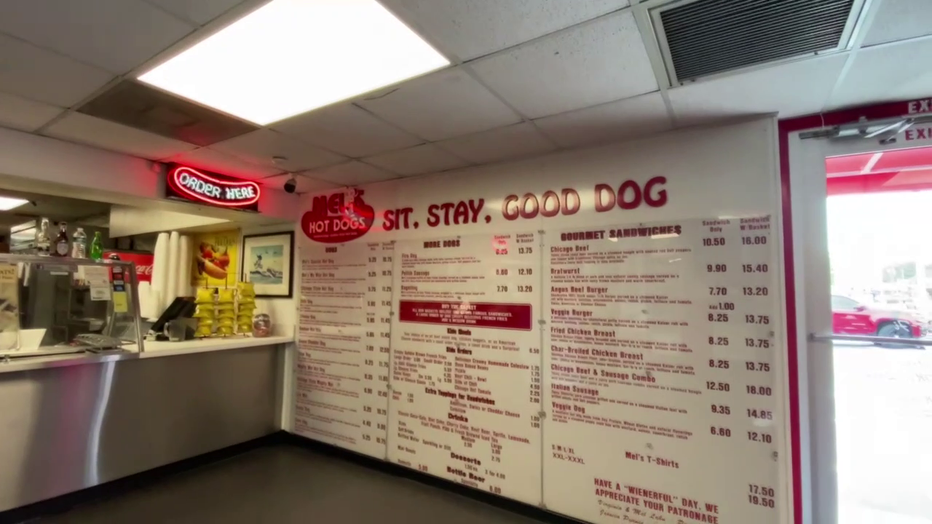 Lohn's hot dog business has been a people business. 
Whoever buys the place may get Mel's Hot Dog recipe, but it may be harder to replicate Mel, who said he looks forward to playing golf. 
But, after 50 years, will he still eat hot dogs?  
"I love them!" He smiles, "Just a thin layer of mustard. I want to be able to taste the goodness of the dog." 
For more information, visit properties.baystreetcommercial.com/1169541-sale.