Flippers Pizzeria opens new location in Tampa
TAMPA, Fla. - It all started in 1987 with a vision of some college guys who wanted better pizza than the "fast food" delivery options.
They created the first Flippers Pizza in Orlando, and fast-forward to today; their newest location has just opened in Tampa.
"We are a fresh, fast concept. We pride ourselves in artisan pizzas," shared Francis Castro, Director of Marketing for Flippers, "We pride ourselves in sourcing and using the best all-natural ingredients."
The magic begins when you visit and select your order from the menu.
READ: St. Pete restaurant upcycles food to cut costs, eliminate waste
"We do make all of our pizzas completely fresh to order," said Chef Veronica Santana.
That means from the beginning to the end, it is all handmade right there on the spot.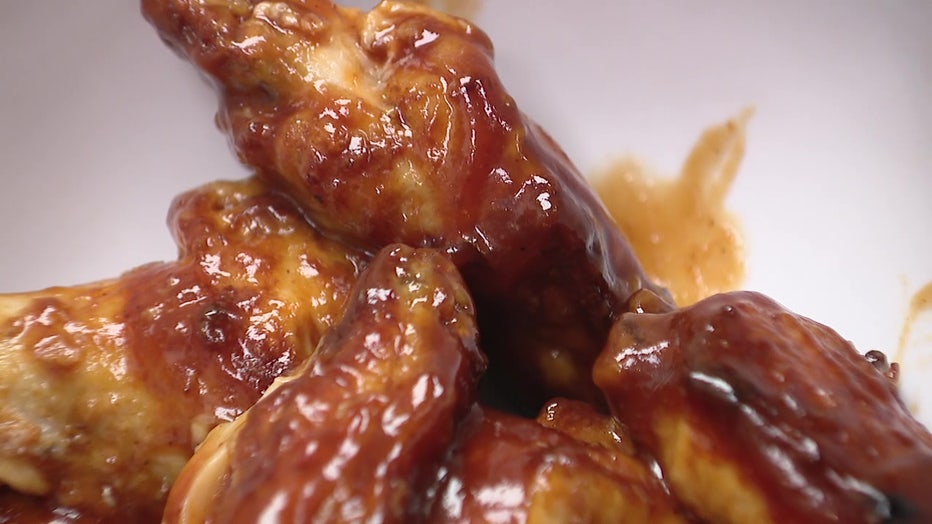 BBQ wings from Flippers Pizzeria
"We make our dough fresh in-house," Santana explained, "Something very important to us here at Flippers is we protect the raised edge."
That edge becomes the border to keep the ingredients inside the pizzas as they are built and baked.
For those who aren't sure about just getting pizza there, they do carry other menu options.
MORE: One-Hour Suppers: Dr. BBQ's Ranch Chicken Bacon Casserole
"We also do carry oven-baked wings, (and) Calzones baked fresh in-house," shared Castro, "We're super excited to be in South Tampa Mid Town. Flipper's is here to stay!"
Flipper's Pizza is located at 201 North Dale Mabry Hwy. Just a block north of Kennedy Blvd.
You can find their menu by clicking here.