Father accused of murdering the mother of his child and two-year-old son appears in court
PINELLAS,Fla. - The father accused of murdering a 20-year-old woman and the two-year-old son they shared had his first appearance in a Pinellas County Court Saturday.
21-year-old Thomas Mosley is being charged with two counts of first-degree murder after the body of two-year-old Taylen Mosley was found in an alligator's mouth at a lake 15 minutes from the apartment in which his mother, Pashun Jeffrey, was found brutally stabbed to death, according to law enforcement.
Pinellas Circuit Judge Patrice Moore struggled to communicate at times with Mosley, who called in on a phone from St. Anthony's hospital, where he remains in police custody while being treated for injuries. He didn't make an official plea, and Moore believed he was on medication. 
RELATED: Missing St. Pete toddler found dead in nearby lake, father accused in double-murder, police chief says
As Judge Moore read the complaint to Mosley out loud, more details emerged about what happened on Wednesday, March 29, when Pashun and her son were last seen alive.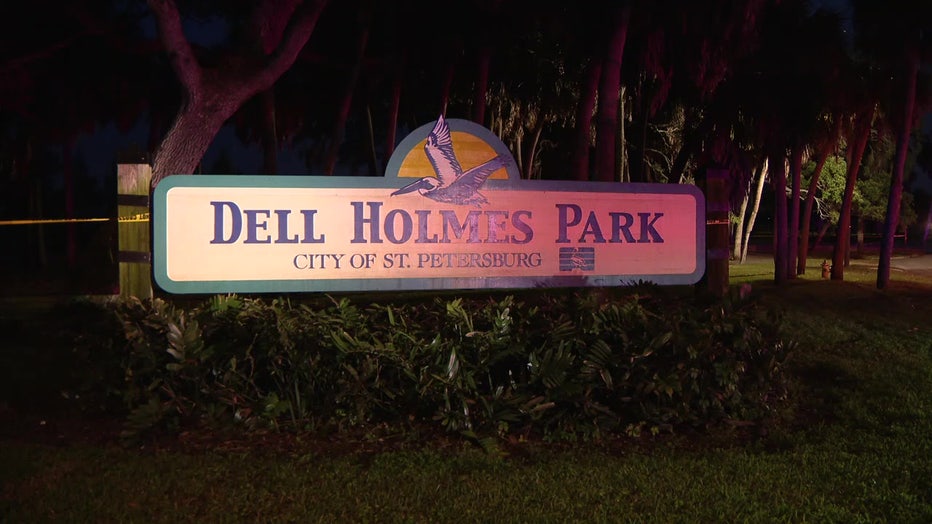 The park where Taylen Mosley was found 
"It is alleged that the victim's family visited the victim's home at approximately 4:30 pm for the defendant's birthday party," Judge Moore read. "The victim's family left around 5:15, and the only person remaining in the home were the victim and her two-year-old son." 
According to the complaint, phone records showed Pashun's phone left the area of her apartment around 8:42 pm and headed to Lake Maggiore, where Taylen's body was later found on Friday before Mosley showed up at his mother's house with lacerations to his arms shortly after nine p.m. and later checked himself into St. Anthony's.
READ: Man who showed up to Mons Venus wearing devil mask, carrying gun being held without bond
After Pashun's family grew suspicious by Thursday afternoon, they called maintenance to check on her. They walked into a gruesome scene. Pashun was dead on the bathroom floor with over 100 stab wounds and evidence that would later link Mosley to the murder. 
"A bloody fingerprint on a cleaning bottle placed under a bed was identified as the defendant's," Moore explained. "A bloody shoe print with a Gucci emblem was located on the bathroom floor where the victim was found. The victim's brother said the defendant was wearing a pair of Gucci slides when he arrived at his mother's home."
Meanwhile, a memorial continues to grow for the mother and son outside their apartment. They were said to have a wonderful relationship.
"She loved that baby. That baby loved her," Pashun's mom said.
Once released from the hospital, Mosley will be held at the Pinellas County jail without bond. He was appointed a public defender and issued a no-contact order from the state from the victim's family.
He has pleaded not guilty to the charges he is facing, according to authorities.