Father found guilty in DUI crash that injured two kids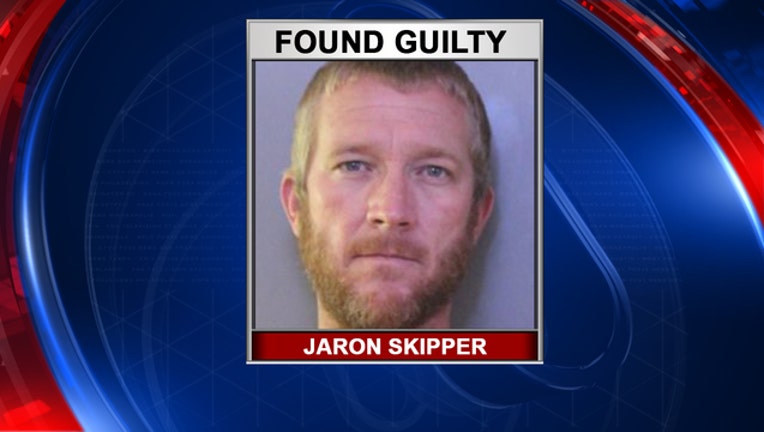 BARTOW (FOX 13) - Almost one year after the crash that critically injured his two children, a Polk County father has been found guilty of DUI, the state attorney's office announced Monday.
State Attorney Brian Haas says a jury deliberated less than two hours Saturday before finding 37-year-old Jaron Skipper guilty of charges including DUI with serious injury and child neglect.
On January 11, 2017, the Eagle Lake man was driving a friend's truck when he approached the intersection of U.S. Highway 17 and Snively Avenue in Winter Haven, according to a Polk County Sheriff's Office investigation at the time. A city transportation bus was stopped at a bus stop with its flashers on. However, Skipper drove into the rear of the bus. 
The impact resulted in his 6-year-old daughter, Emma, being thrown through the windshield, and her head slamming into the back of the bus. Emma was not wearing a seat belt. She recovered from a skull fracture, according to Haas' media release.
Skipper's 4-year-old son, John, was in the back seat wearing a seat belt and not in a child restraint device. He was propelled forward and his spine was severed. He will likely remain in a vegetative state for the foreseeable future.
Toxicology results indicated Skipper had meth in his system at the time of the crash.
He faces up to 55 years in prison. The sentencing date is scheduled for February 8.