FEMA releases new flood insurance rate maps in Pinellas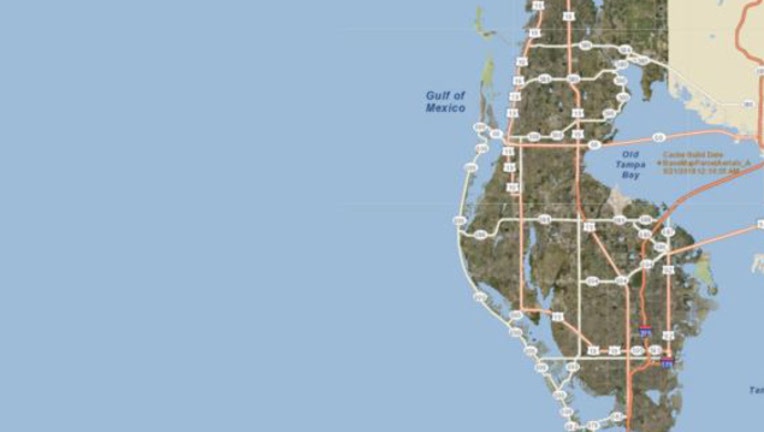 article
TAMPA, Fla. (FOX 13) - No matter where you live across Florida, you're in a flood zone, and it's critical to know the flooding risk for your property.
"After we moved in my next-door neighbor let me know that it does flood, and it's not major, but it does run through the yard," said Pinellas County homeowner Joshua Wade.
The maps are broken down to low, moderate, and high risk areas.
It's important to know that what flood zone you're in has nothing to do with what evacuation zone you're a part of.
"The flood zones are gonna determine how you have to build your house to protect it from flooding, they're gonna determine what your flood insurance rates are gonna be," said Lisa Foster, Floodplain Coordinator for Pinellas County.
FEMA released revamped flood insurance rate maps for Pinellas County this summer. They're more accurate, but also include significant changes for some homeowners, and that could mean higher insurance bills.
"Folks are gonna definitely want to see how their risk is changing," Foster said. "If they're increasing in risk, especially if they're going from a low risk into a high risk, if they have a federally backed mortgage they will be required to carry flood insurance."
Foster recommends reaching out to insurance agents now before the maps are official. That way you can lock in lower rates.
"Anywhere it rains it can flood, so a flood insurance policy is just good protection, it helps you get back on your feet quicker after a rain event," said Foster.
In Wade's case, the maps posted online by the county show some of his neighbors' homes are now considered high risk. However, his property is still listed in the moderate zone.
"It is a relief because that is one thing we tried to do. We tried to stay away from flood zones and things like that," he said. "So it is a relief that I'm not too affected by it."
If you want to know more about the new maps and how they impact you, you can look up your address online.
There are also four open house meetings hosted by the county next week where you can speak with flood insurance specialists, ask questions, view the preliminary flood maps, and meet with local community and FEMA officials.
Tuesday, September 25th 
6-9pm
YMCA at Lealman Community Campus
5175 45th Street N., St. Petersburg
Wednesday, September 26th 
6-9PM
Countryside Recreation Center
2640 Sabal Springs Drive, Clearwater
Thursday, September 27th 
10AM-1pm and 6-9PM
Seminole Recreation Center
9100 113th Street N., Seminole
 
For more information: 
Pinellas County flood zone information:
http://www.pinellascounty.org/flooding/
Quick access to preliminary maps:
http://pinellas-egis.maps.arcgis.com/apps/StorytellingSwipe/index.html?appid=b878d019dcdf4212a04b5f17c51c3b62