Filmmakers shocked after prop gun kills cinematographer on Baldwin movie set
ST. PETERSBURG, Fla. - Authorities are investigating after a cinematographer was accidentally shot and killed on the set of Alec Baldwin's new film "Rust," currently being filmed in Sante Fe, New Mexico. 
According to authorities, Baldwin discharged a prop gun, but a projectile fired and killed 42-year-old cinematographer Halyna Hutchins and injured director Joel Souza. Investigators have not yet said whether a bullet or something else fired from the gun.
MORE: 'No words': Alec Baldwin says 'heart is broken' after fatal prop gun shooting
According to a representative for Baldwin, the prop gun was supposed to be loaded with blanks.
"Someone has shot blanks at me and it's very scary because it's a gun that looks like it's firing," St. Petersburg Clearwater Film Commissioner Tony Armer said.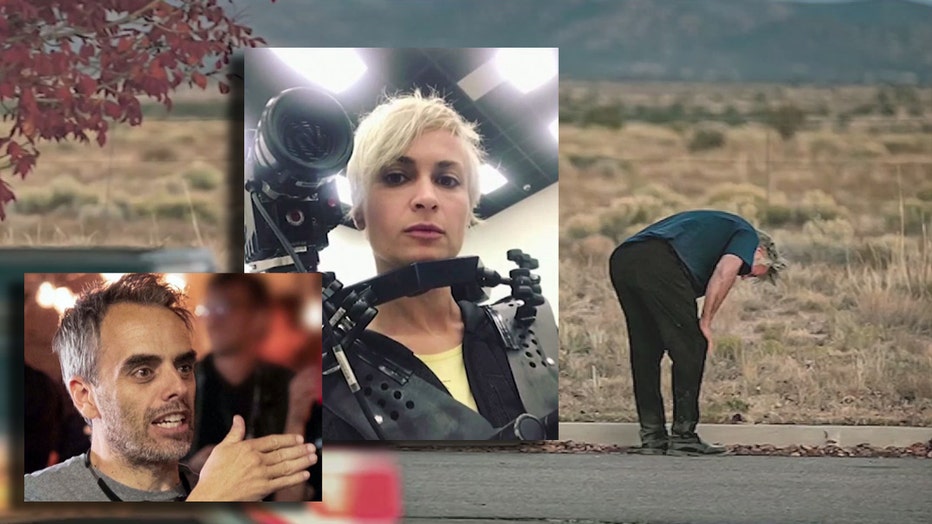 Director Joel Souza was injured and 42-year-old cinematographer Halyna Hutchins was killed when the prop gun used by Alec Baldwin fired a projectile instead of a blank
As Armer explains, every film set has a set armor: the person who hands the gun to the actor after making sure it's ready and safe for the scene.
"It really is very rare… This doesn't happen at all, or very often," Armer said. "When the blank is discharged and that muzzle flash comes out, it's still coming out with the force that would be required to propel a bullet. There's just no bullet in there. But if there's something else in there, it's still shooting a projectile that can obviously hurt somebody and kill someone as well."
Baldwin tweeted Friday about the incident saying his thoughts are with the family.
"Every time an incident like that happens, more rules and regulations and safety procedures are put in place to prevent it from happening again. So maybe there is a reexamination of those rules," Armer said.
The production of the movie has been halted while authorities conduct an investigation.