Firefighters battle brush fires in Southern California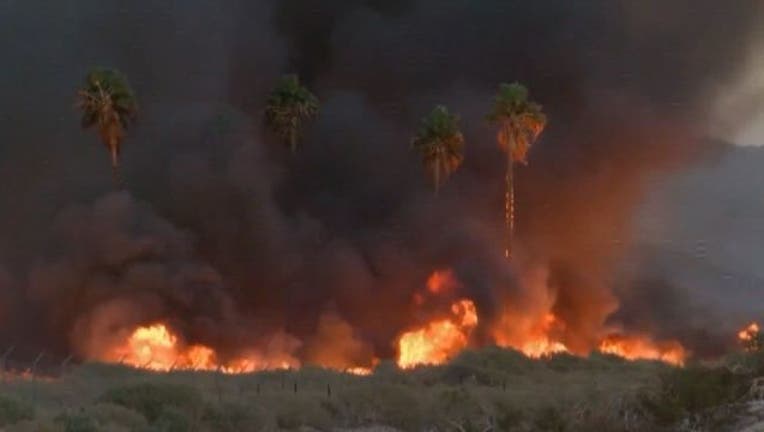 article
DESERT HOT SPRINGS, Calif. - Multiple brush fires popped up in Southern California.
The fires broke out on Tuesday in the unincorporated community, Desert Hot Springs. Fire officials reported multiple fires within a forty-acre radius.
Preliminary information indicate the fire was caused by a vehicle malfunction. Strong winds at the time helped fan the flames, according to The Press-Enterprise. At least 85 firefighters and one helicopter were on scene. 
By Wednesday morning, the fire was 35 percent contained, according to the Cal Fire/Riverside County Fire Department. The flames were first reported after 4 p.m. Vegetation and palm trees outlining roads were seen surrounded by fire and smoke. The humes of red and orange reflected at the top of the trees.
The fire also spread to several power poles in the area, affected almost 40 customers on Tuesday night, The Press-Enterprise reported, and most power has since been restored.