Fireworks accident left dozens injured in Cuba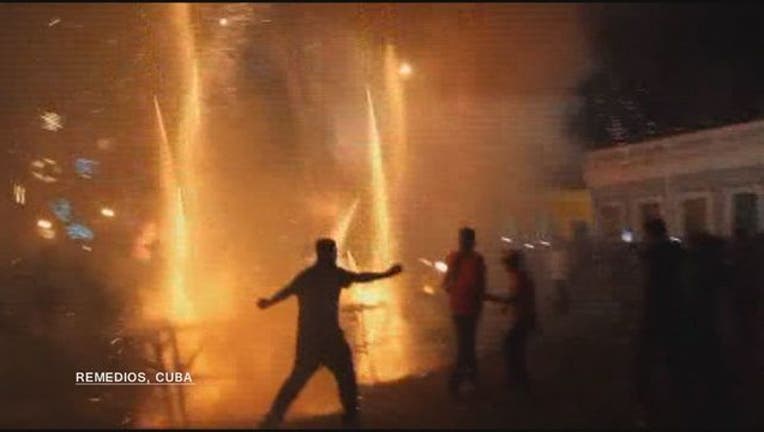 article
REMEDIOS, Cuba (FOX 13) - An accident at a fireworks celebration in Cuba left dozens injured on Christmas Eve.
The incident occurred during the Parrandas Festival in Remedios, or "Las Parrandas de Remedios," which is known for its fireworks contest between two of the town's neighborhoods. 
State media said 22 people were burned. Six children, between the ages of 11 and 15, were among the injured. The condition of the victims ranged from serious to critical.
Video from the scene in Cuba shows fireworks going off uncontrollably, as people were running and shouting as the fireworks continued to explode. 
The even attracts thousands of Cubans and foreign tourists each year. It's not immediately clear what caused the accident.