Fish kills suggest red tide resurgence at some Pinellas Co. beaches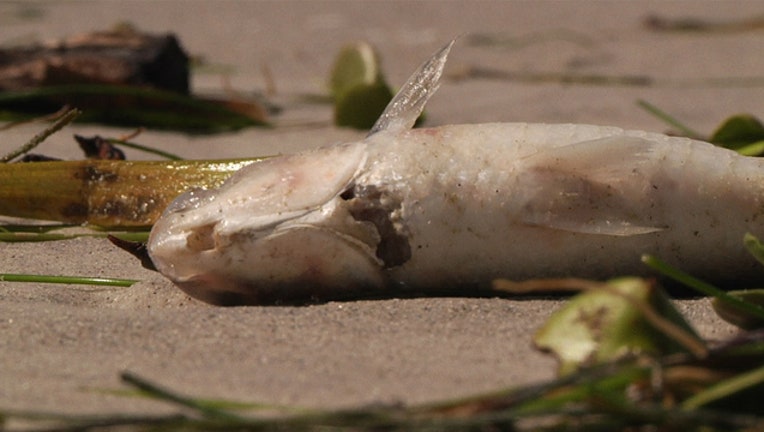 article
MADEIRA BEACH (FOX 13) - The increase in dead fish washing up on shore suggest red tide is back at several Pinellas County beaches.
Crews were out Thursday morning cleaning up the carnage that has accumulated within the past couple of days.
According to Kelli Hammer Levy, director of Pinellas' environmental management division, red tide concentrations are up at Indian Rocks Beach down to St. Pete Beach.
"I didn't see anything until the day of the storm, that morning," said Donna Cendroski, who is visiting Madeira Beach.
Scientists at Mote Marine Laboratory said the winds shifted directions when the storm passed through the Gulf Coast, and as they blow West, dead fish offshore are likely being pushed toward the coastline.
"The whole beach was pretty much covered this morning," said Mark Focht, who is here for a week-long vacation with his wife.
Visitors said the smell was notably worse when they arrived at the beach, but many decided to stay to try and enjoy the day.
"You would hope that it would be nicer," said Focht, "but you know we still enjoy being out here at the beach."