Fishermen rescued by good Samaritan 45 miles offshore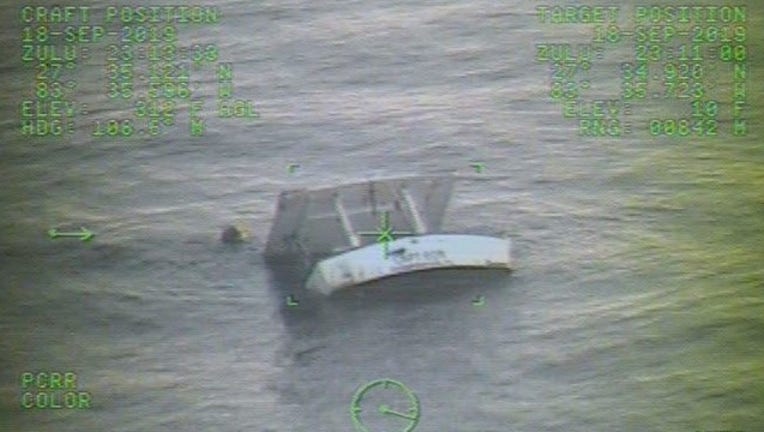 article
ST. PETERSBURG, Fla. - The Coast Guard said a good Samaritan vessel rescued three fishermen 45 miles off the coast of Tampa Bay on Wednesday.
The vessel American Pride spotted the vessel Captain Bob capsized and launched a rescue boat to investigate. While heading to the capsized vessel, the crew saw a red flare and diverted to the location, where they found two men and a woman in a life raft. 
The American Pride brought the three on board and transferred them to the Coast Guard, which had also responded to the area. 
The Coast Guard said the cause of the capsizing is under investigation.