FL toddler has rare, paralyzing illness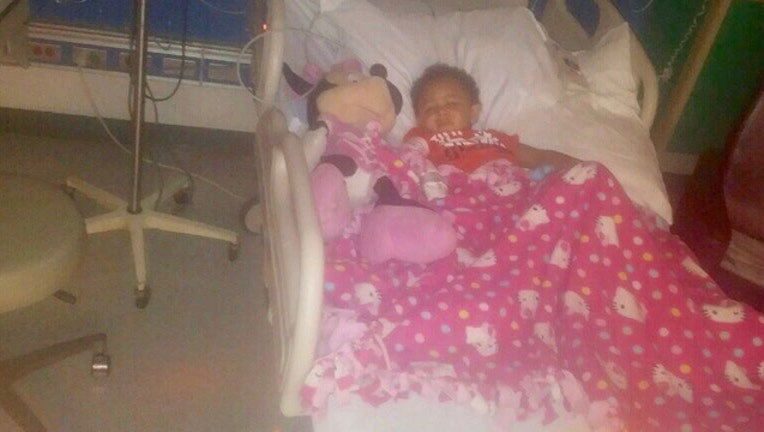 article
JACKSONVILLE, Fla. (FOX 13) - A Florida mother says her three-year-old is in the intensive care unit for a polio-like virus that's been spreading across the country.
At least 62 cases of the rare, paralyzing illness have been confirmed in 22 states this year, with at least 65 additional cases in those states being investigated, according to the Centers for Disease Control and Prevention. 
RELATED: Cases of mysterious paralyzing illness reported in 22 states
The condition is called acute flaccid myelitis, and Reba Faircloth of Jacksonville says her three-year-old daughter Aamiri is being treated for the illness at Wolfson Children's Hospital. 
"It's nerve wracking. It's stressful. She can't understand. She can't get out of bed and do things for herself," Faircloth told Action News Jacksonville. 
Doctors say the illness comes in clusters with more cases in the area expected, according to Action News Jacksonville. 
Similar waves of the same illness occurred in 2014 and 2016. About 120 confirmed cases were reported in 2014. Another 149 were reported in 2016. In 2015 and 2017, the counts of reported illnesses were far lower.
About 90 percent of the cases are children who have suffered muscle weakness or paralysis, including in the face, neck, back or limbs. The symptoms tend to occur about a week after they had a fever and respiratory illness.
In Aamiri's case, her mother said the little girl started showing signs of some sort of illness on Thursday, but by Sunday, her once-energetic toddler couldn't walk. "It was just like how a baby learns to walk and she collapsed and fell to the ground," Faircloth said.
"Some of the symptoms may slowly decrease, but often they are permanent or there is residual permanent damage," Dr. Jose Irazuzta of Wolfson Children's Hospital and a professor of pediatrics with the University of Florida told Action News Jacksonville.
The cases in 2014 and 2016 were partly attributed to particular strains of respiratory germs called enteroviruses, which spread the most in the summer and fall.
Most people infected with enteroviruses suffer only minor symptoms like cough and runny nose. And though enteroviruses have been detected in some paralysis cases, it hasn't been found in others, CDC officials say.
Lacking an established cause, health officials confirm cases through a review of brain scans and symptoms.
Mysteriously no other country has reported the emerging every-two-years pattern seen in the U.S., officials say.
Faircloth says she hopes other parents will go to the hospital if they see their children become weak. "I just want mothers to know that this is something serious," she said.