Flooded and salvaged cars: Cheap, risky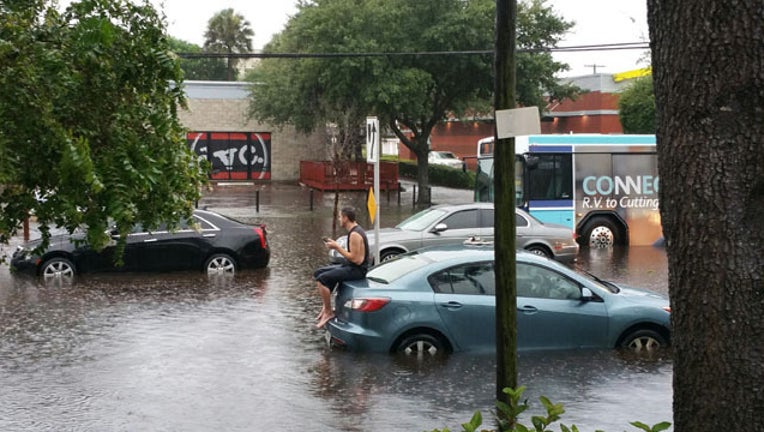 article
TAMPA (FOX 13) - Unlike the water that ruined them, flooded cars will not merely evaporate.
Just like vehicles that were involved in a crash, they can be fixed and re-sold. Even if an insurance company has 'totaled' a vehicle, the State of Florida allows it in the used car market.
Consumers aren't blind, however. State law requires sellers to disclose the car's condition. A vehicle that was previously a 'total loss' must show "salvaged" or "flooded" on the title.
If you are shopping for a used car you should always check to see if a car has been flagged as flooded or salvaged. Use the free tools below to do your research.
STATE OF FLORIDA VIN CHECK: https://services.flhsmv.gov/MVCheckWeb/
CARFAX VIN CHECK: http://flood.carfax.com/
If you encounter a car that appears to have been flooded (i.e. a musty smell) but still shows a 'clear' title, be leery. If you suspect that the seller is lying about the condition of the vehicle, you should report them to the Florida Department of Highway Safety and Motor Vehicles. Use the form below.
REPORT FRAUD: http://www.flhsmv.gov/dmv/forms/BTR/80122.pdf
Salvage vehicles can appear attractive – because they are generally inexpensive. But, the up-front savings comes poses several risks.
First, there is a chance the vehicle will suffer lingering complications and damage. Corrosion, for example, might take months or years to rear its ugly (and costly) head. Mold might also be an issue.
Second, insurance is iffy. Your automobile insurance company might decline to cover a salvage vehicle. Those that do might limit it. It's important that you shop for insurance before you agree to buy a salvage vehicle.
Third, financing could be tough – or impossible. Salvage cars have little to no official value. In a bank's eyes that leaves little collateral to cover a loan. Prepare for rejection. Even if you are approved trouble is possible. Lenders often demand full insurance on the vehicles they finance. That coverage might be tough to buy for a salvage car (see point 2).