FDLE arrests Temple Terrace community development director accused of bribery, insider information
TEMPLE TERRACE, Fla. - The Florida Department of Law Enforcement announced the arrest of a government worker accused of bribery and misconduct in Temple Terrace.
FDLE agents arrested Temple Terrace Community Development Director Amir Anisi Monday morning as he arrived for work, following a months-long investigation that began in August 2021.
Temple Terrace Mayor Andy Ross said he received a complaint about the city hiring an unlicensed contractor to complete concrete renovations to a racquetball court at the city's recreation complex and immediately asked FDLE to investigate.
Agents said that when the city was accepting bids on the construction, Anisi gave the unlicensed contractor the range of bids the city was considering so the vendor could bid under that range and ensure their company secure the project.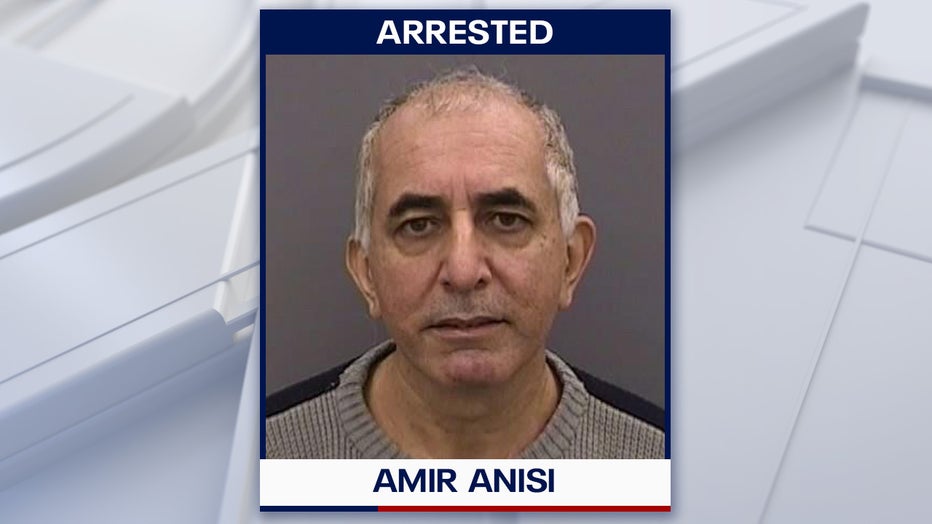 (Hillsborough County Sheriff's Office)
Additionally, investigators said Anisi hired the same contractor for a concrete project at his home. When the job was finished, "he told the vendor that he expected a reduced price as a favor for giving the vendor other jobs, including the City of Temple Terrace project," a release from FDLE said.
Hillsborough State Attorney Andrew Warren said that in doing so, Anisi violated two laws, which are both felonies.
"This crime was a violation of the public's trust. As Tampa Bay continues to grow and thrive, the public needs to be able to trust that the government is working on behalf of the people – openly, honestly, and fairly," Warren said.
Mayor Ross said the city would do a review to make sure this type of situation would not happen again.
"I want to assure the residents of our city, and those doing business with our city, that Temple Terrace will not tolerate this kind of behavior," Ross said in a statement. "Myself, and all the members of the city council, are committed to the highest standards of integrity and will continue to demand transparency and excellence from our staff."
Anisi was arrested Monday and booked into the Hillsborough County Jail. The case will be prosecuted by the Hillsborough State Attorney's Office.