Florida teacher shortage one of the worst in the country as new school year starts
TAMPA, Fla. - With the first day of the new school year approaching, Florida is facing one of the country's worst teacher shortages, the state's largest teachers union said Wednesday.
Andrew Spar, President of the Florida Education Association, said there are roughly 8,000 teachers and 6,000 support staff vacancies across the state.
Spar blames the political climate for causing classroom controversies and low salaries, with Florida ranking 48th in the nation in average teacher pay.
READ: 'Social-emotional Learning' language revised in next year's budget by Sarasota County School Board
"Florida is dealing with, if not the worst, one of the worst teacher shortage situations in the nation," said Spar. "While beginning teacher pay has improved significantly over the last few years, you can't bring people in and not continue to allow for growth in pay because they will leave. And that's what we're seeing. When you see people who have been working in districts for 15 or 20 years making a little bit more or the same as someone just coming in the door, they tend to dislike that and leave the profession."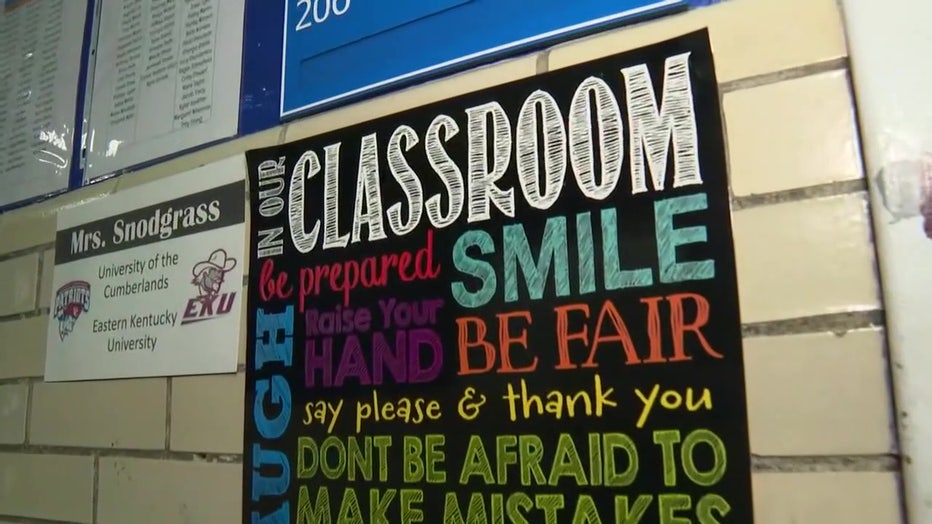 Teacher shortages could impact class sizes.
In some counties, however, the situation has improved. Hillsborough schools currently has about 530 vacancies, down from nearly 700 a year ago. 
In Pasco County, there are about 230 openings, compared to about 400 at this time last year.
READ: How parents can prepare for their kids to head back to school
George Papaemanuel, Pasco Schools Recruitment Manager, attributes the improvement to a tax referendum passed by voters last year that raised teacher salaries.
"I can report that has to have a direct correlation to why we have 150 or more or less openings issue than we did a year ago at this time," said Papaemanuel.
Education leaders worry the shortage could impact class size, but they won't know for sure until it the school year gets underway next week.