Florida man robs elderly woman, gets locked in elevator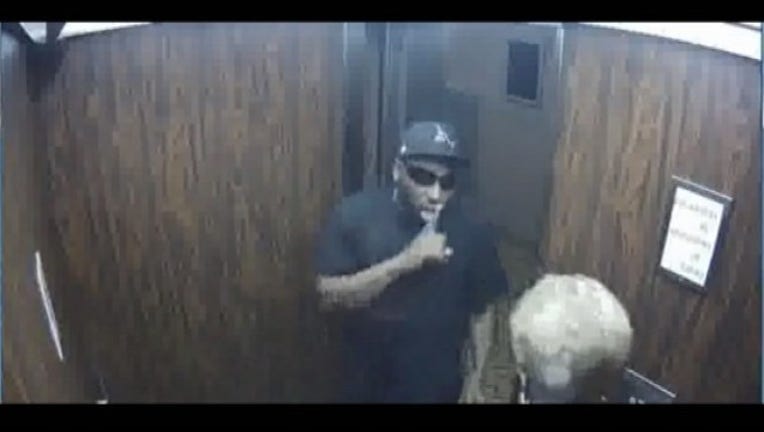 A knife-wielding Florida man's robbery of a senior citizen was captured on an elevator camera, as was his failed attempt to make an immediate escape.
According to the Broward County Sheriff's Office, which released the footage, deputies are still looking for him.
The footage shows him walk up to a 77-year-old woman who had just got in the elevator. He apparently told her to give him her purse, and then immediately turned to exit the elevator.
However, things don't go as planned as the doors shut them both inside.
The Miami Herald reports that it happened April 29 in the 3000 block of Northwest 48th Avenue in Lauderdale Lakes.