Florida man shoots at firefighters responding to a fire, police say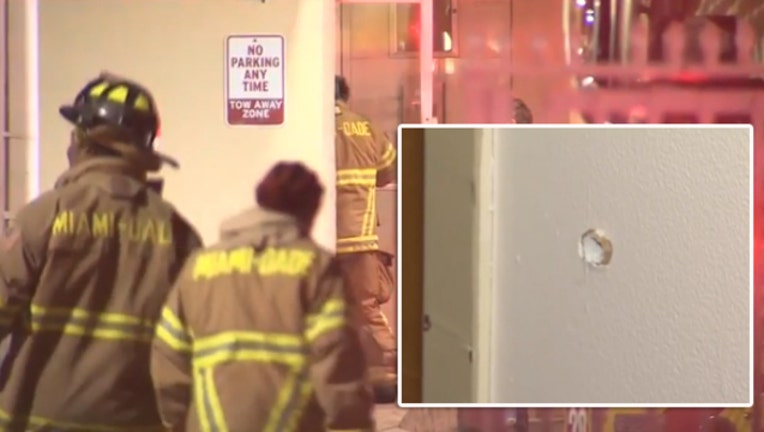 article
MIAMI, Fla. - Police are investigating after they say a Florida man shot at firefighters through the door while they were trying to evacuate people from a burning building.
Police say Miami-Dade Fire Rescue was responding to a two-alarm fire at the Miami apartment complex around 3 a.m. Wednesday morning.
Crews noticed heavy smoke coming from the second floor, WSVN reported, because of a fire sparked by a dryer in the building's laundry room.
When crews began to evacuate residents, firefighters say a man on the fourth floor opened fire through the door.  
Fortunately, no firefighters were hurt. 
Neighbors told WSVN the man was likely confused about who was at his door. "He's in a wheelchair, and I guess he didn't want to get up or whatever," said David Williams. "He probably panicked when they were banging on the doors."
The fire was put out and no charges have been filed.