Florida man stole bulldozer, ran down Biden signs in Haines City neighborhood, police say
HAINES CITY, Fla. - Police say a homeless man took a backhoe from a Polk County construction site over the weekend and drove it around a Haines City neighborhood stealing Joe Biden campaign signs.
'It is outrageous to go to that extent," said Cornelius Marion who lives in the neighborhood and saw it happen.
Investigators say after stealing the backhoe from an Arby's under construction on U.S. Highway 27, James Blight drove to Adam Burgess's home.
RELATED: Joe Biden will return to Tampa for a Thursday campaign stop
Burgess is the former vice mayor of Haines City.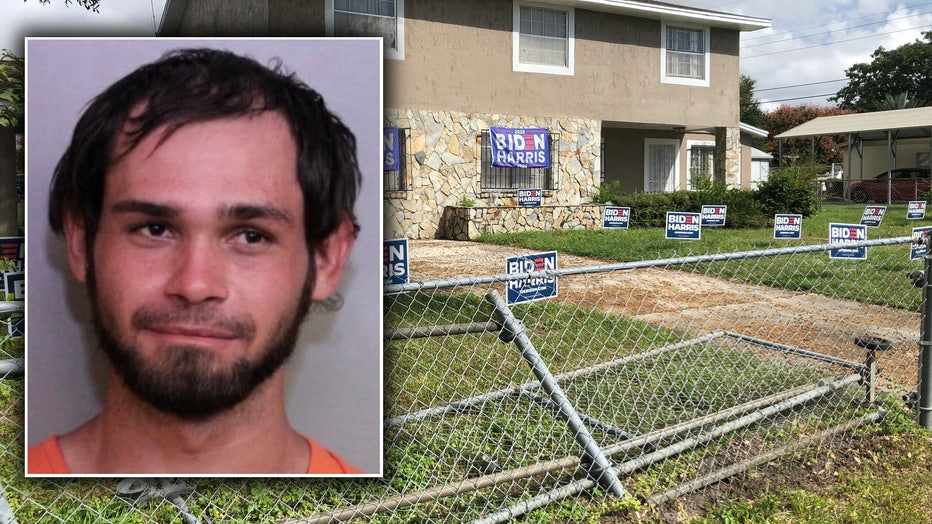 They say Blight stole several Biden signs from Burgess' front yard, jumped back in the backhoe and ran down his fence.
Burgess says he doesn't know Blight. No one in his family does either.
"You just don't know the mind of a guy with issues," Burgess offered during a Zoon interview.
From the Burgess home, detectives say, Blight drove about half a mile away, ran down a street sign, then used the backhoe to dig up several Biden signs on someone else's property.
When he was finally arrested, Blight told investigators that he had been drinking whiskey all day.
RELATED: Man arrested in NC with van full of guns, explosives, reportedly planned to assassinate Joe Biden
"It's absurd that a grown man could think he had the right to destroy someone else's property based on a difference of political opinion," Haines City Police Chief Jim Elensky said in a press release about the incident.