Florida man with half a head arrested for attempted murder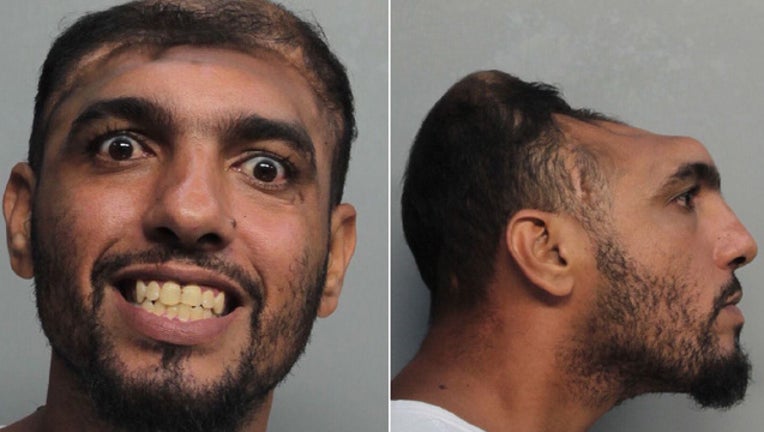 article
MIAMI, Fla. - A South Florida man with half a head is facing attempted murder and arson charges for setting his mattress on fire.
Police say Carlos Rodriguez, 31, set his mattress on fire at his Miami home Monday afternoon. Two victims were inside a duplex connected to the house and police say the fire posed a threat to the occupants.
Police found Rodriguez in the backyard and arrested him.
He was being held on a $20,000 bond.
Rodriguez, who goes by the nickname, "Halfy," is seen on a YouTube video explaining how he lost half of his skull in an accident.
On the video, he says he was "barred out on drugs" when he hit a pole with his car and flew through the windshield and landed on his head. "It's no good drinking and driving," he said, while smoking a joint on the video.