Florida man with heroin, meth arrested after breaking into private patio to charge phone, deputies say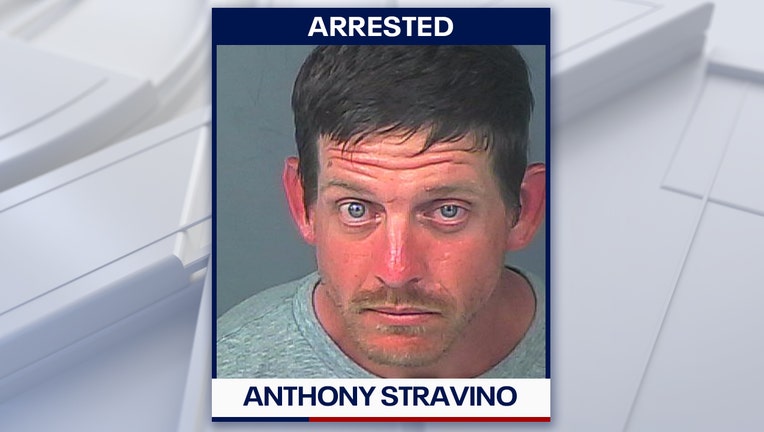 article
SPRING HILL, Fla. - A Florida man found himself behind bars on burglary charges and drug charges after deputies say he broke into the patio of a Hernando County home to charge his phone. 
Deputies with the Hernando County Sheriff's Office say they were called to a home on Melacano Avenue in Spring Hill around 7:15 a.m. on Wednesday after a woman discovered a strange man sitting on her patio as she went to let her dogs out. 
An off-duty deputy in the area was the first to arrive at the home and says he saw a man, who appeared to be very relaxed, sitting on the patio charging his phone at an electrical outlet. The deputy detained him and says the man told him that he thought he was at his girlfriend's house, but admitted he didn't know her address. 
READ: Tropicana shooting suspect sets missing Bradenton woman free as he remains at large, police say
The homeowner told deputies she did not know the man, later identified as Anthony Stravino, and did not give him permission to be on her property.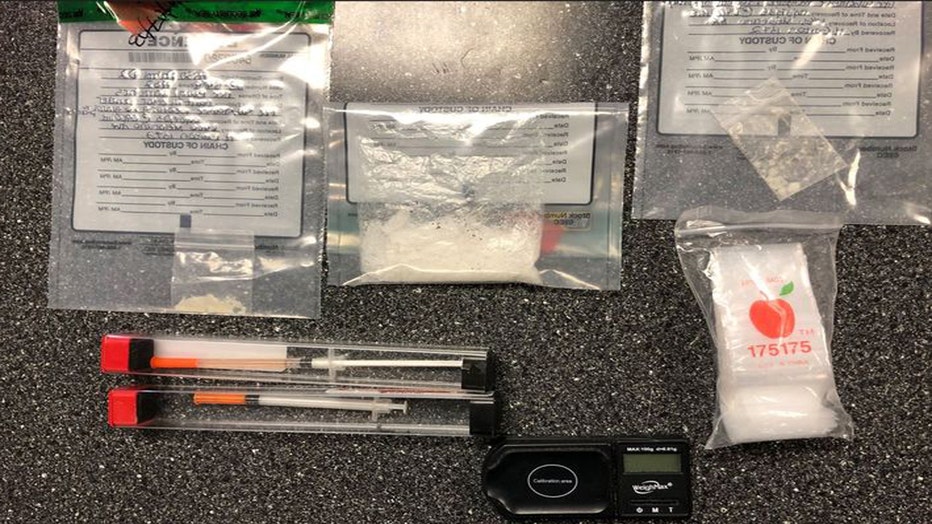 Drugs deputies say were found on Anthony Stravino courtesy of the Hernando County Sheriff's Office. 
Deputies say they found a small plastic baggie of heroin where he Stravino had been sitting. They say they also found another bag of heroin on him and a bag of methamphetamine in a small zippered case located in his backpack that also contained multiple small empty plastic baggies, a used syringe, and a scale.
Stravino has been charged with burglary of an occupied dwelling, trafficking of a controlled substance, possession of narcotics, and possession of paraphernalia.