Florida poacher caught with illegal wrung lobster tails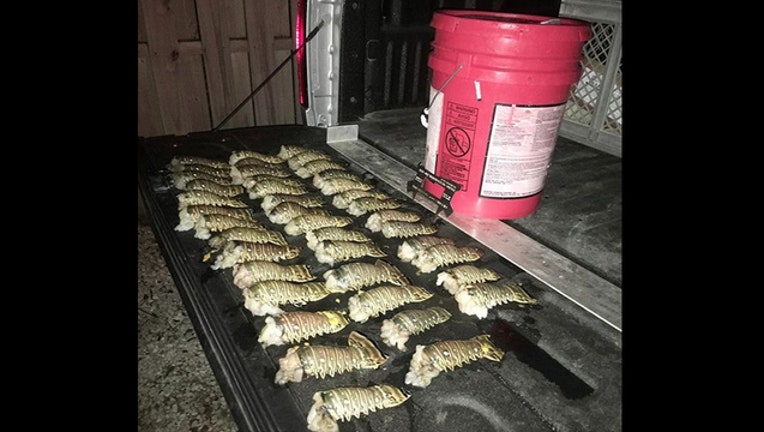 article
TAMPA (FOX 13) - A Florida lobster poacher has been charged for his illegal catch.
Florida Fish and Wildlife Conservation officers say they noticed the poacher pulling stone crab traps out of the water. As officers approached the boat, the unnamed suspect began dumping wrung lobster tails overboard, according to officials. Before he could dump anymore, the officers boarded the vessel and found 41 wrung lobster tails hidden in the engine compartment.
FWC didn't disclose where the incident occurred. 
The poacher was "charged accordingly," FWC announced, and will have to appear in court for the violations.
When catching spiny lobsters, the crustacean but must be taken to shore in whole condition. Separating the tail from the body is not allowed while on state waters.
Authorities anyone who suspects a fish, wildlife, boating of environmental law violation should report it to the Wildlife Alert Reward Program by calling 888-404-3922, texting or emailing Tip@MyFWC.com or online at http://myfwc.com/contact/wildlife-alert.