Florida Strawberry Festival organizers warn of fake concert tickets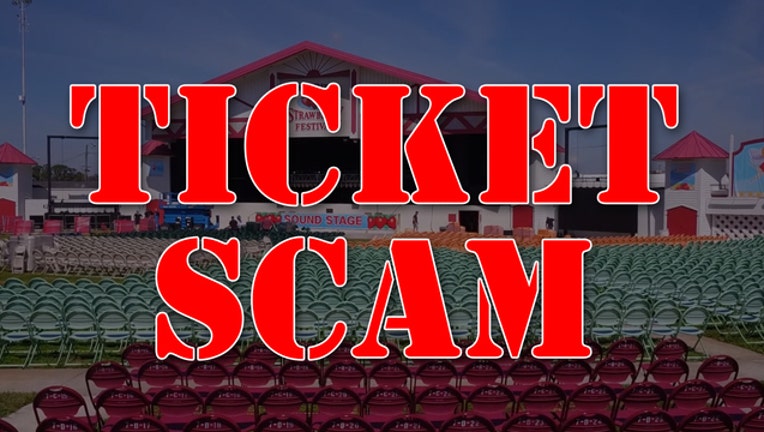 article
PLANT CITY (FOX 13) - Organizers with the Florida Strawberry Festival are warning of ticket scams for the upcoming event.
Fake concert tickets for "Alabama" and "Willie Nelson" performances are being sold for $400. Officials said tickets for all of the 2019 concerts do not go on sale until Thursday, December 6 at 8 a.m.
"Please BE CAREFUL," according to the Florida Strawberry Festival's Facebook post. "Only buy your tickets via the Florida Strawberry Festival or we cannot guarantee we will be able to honor your tickets here at our gates."
Organizers said they are investigating other sellers of fake tickets and are "seeking remedies to stop those sales."
Tickets can be purchased online at www.flstrawberryfestival.com, at the Amscot Main Ticket Office located at 2209 W. Oak Avenue in Plant City and over the phone at 813-754-1996.
The schedule of performances for the 2019 festival was released Monday. Next year's event will take place from February 28 to March 10 in Plant City.