Florida voters look to candidates for red tide relief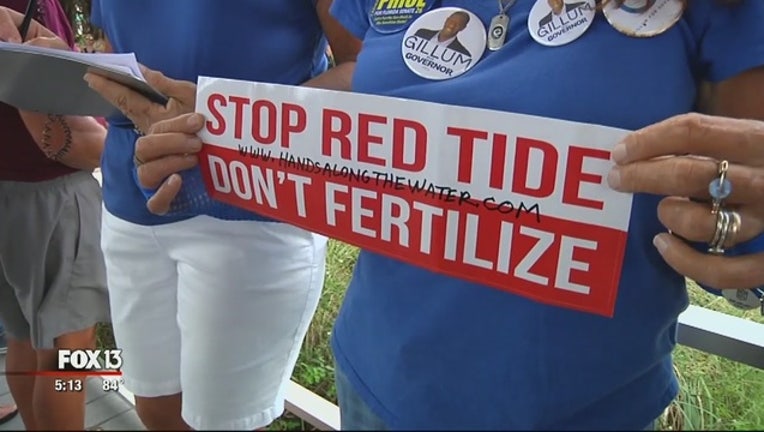 article
SIESTA KEY (FOX 13) - With a little over a month left until election day, Tallahassee Mayor Andrew Gillum joined State Representative Margaret Good on Siesta Key for a campaign stop. 
Red tide and toxic algae were among his talking points. 
"We've got to get some scientists around the table so that the solutions that come from Tallahassee are not political, but backed up by science," Gillum told onlookers.
Gillum said Florida's lack of growth management has played a role in feeding into the naturally-occurring red tide. 
"This crisis wasn't created overnight and it won't be solved overnight. We've had 20 years of literal environmental dereliction of duty," he said. 
His opponent, Ron DeSantis wants to fund a research team to study the causes of red tide and build a reservoir south of Lake Okeechobee. 
"Things like red tide we want to tackle that with the best science," said DeSantis last month. 
But for the business owners and employees who have battled red tide on the front lines, the reality is they just want some relief. 
"We are just getting by, day-by-day, by the skin of our teeth," said Julie Mackert. 
At Massage Therapy: Hands of Light, Mackert said they've lost half of their staff because they're business has dropped by 85 percent. 
"It's just horrible to have the ocean suffer and everyone else suffer," said Mackert. 
No matter what side they're on, voters want leadership that can come up with a solution. 
"Just looking for people to take responsibility and really do right by our ocean, nature, Florida," said Mackert.