Forecasters monitoring tropical disturbance in Caribbean Sea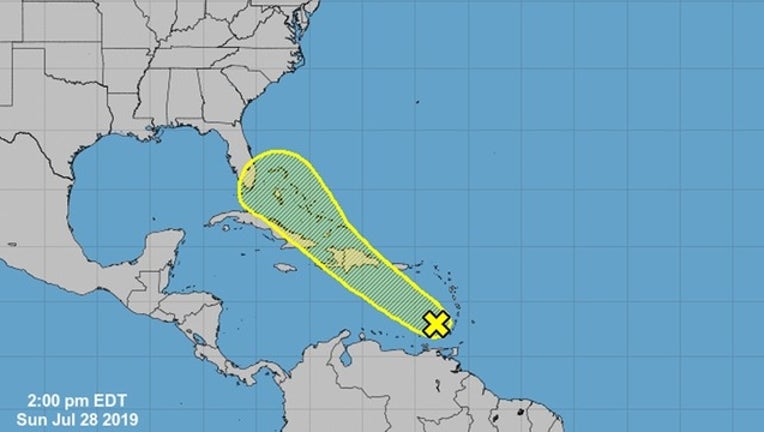 TAMPA, Fla. (FOX 13) - A tropical disturbance in the Caribbean could affect Florida over the next few days.
The National Hurricane Center is monitoring a tropical wave located over the eastern Caribbean Sea. It is expected to move in a west-northwestward direction.
The wave could produce heavy rain and flash flooding as it moves over Puerto Rico and Hispaniola.
Forecasters said it has just a 20% chance of development due to interaction with land.
"However, the system is forecast to emerge over the Straits of Florida by the end of the week where environmental conditions could be a little more conducive for development to occur," NHC's meteorologists wrote.
To keep up-to-date on the tropics, visit myfoxhurricane.com.