Former Rays player Sean Rodriguez involved in deadly crash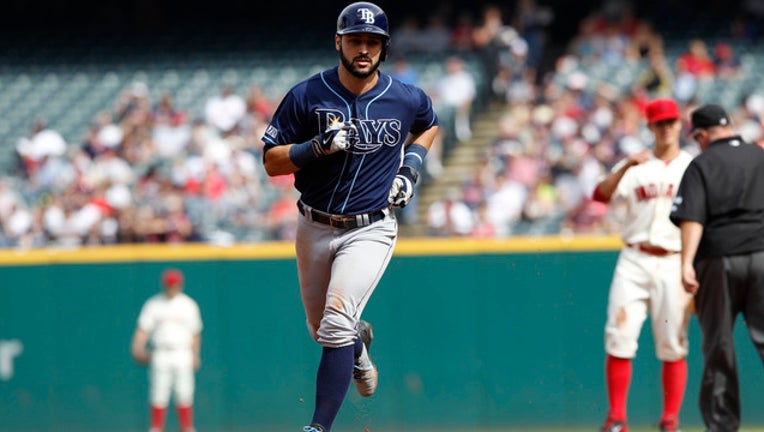 MIAMI (AP/FOX 13) - Former Tampa Bay Rays player Sean Rodriguez and his family are recovering after a crash that left one man dead over the weekend. 
Miami police say the Rodriguez's SUV was T-boned by a stolen police cruiser Saturday afternoon.
His wife Giselle and their two young children were in the car at the time of the incident.
The unidentified suspect was killed in the crash.

Rodriguez was not hurt, but the other members of his family were hospitalized. Rodriguez's wife was listed in fair condition Sunday and the 2-year-old and 8-year-old children were in serious but stable condition.
Rodriguez signed with the Braves in November after two seasons with the Pittsburgh Pirates. Previously, he spent five years with the Tampa Bay Rays. 
The Braves confirmed Rodriguez's involvement in the crash in a statement on Twitter.