FOUND: Alert issued for missing Miami children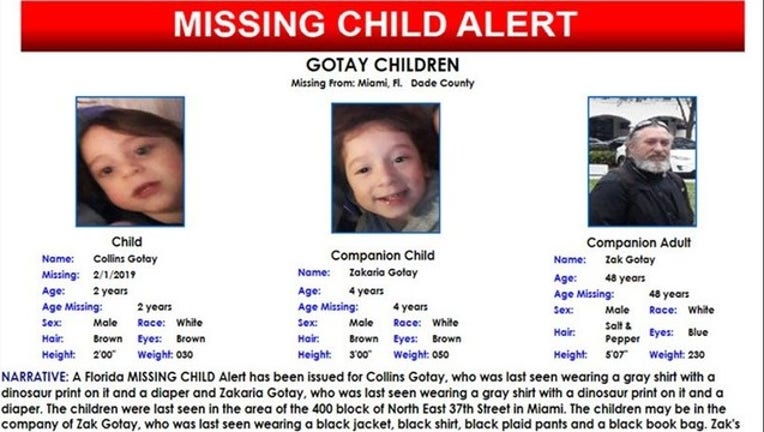 MIAMI, Fla. (FOX 13) - Authorities have cancelled a missing child alert in Miami for two children.
Police found 2-year-old Collins Gotay and 4-year-old Zakaria Gotay shortly after issuing an alert about their disappearance. Both boys were last seen wearing shirts with dinosaur prints on them. 
The children had last been seen on North East 37th Street in Miami.