FOX News Projection: Democrats to retake U.S. House, GOP to retain Senate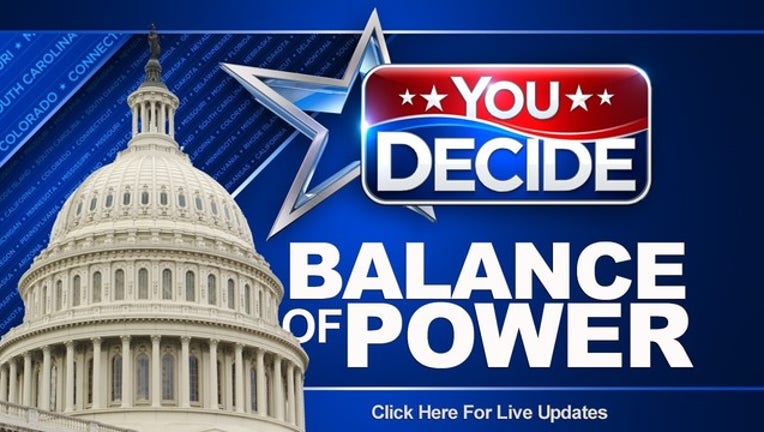 article
(AP/KSAZ) -- FOX News is projecting that the Democrats will retake the U.S. House, but the GOP will retain control of the Senate.
As Election Day unfolded, Democrats were increasingly confident, predicting they would pick up at least the 23 seats needed for a House majority on the strength of voter enthusiasm, robust fundraising and unusually fresh candidates.
A Democratic majority in the House would break the GOP's monopoly on power in Washington and give the party a check on Trump's agenda . It would also almost certainly bring an onslaught of investigations of his businesses and his administration.
Midterm elections are typically difficult for the party in power, and GOP incumbents were on defense in races across the country. More women than ever were running, along with military veterans and minorities, many of them motivated by Trump's rise.
The campaign unfolded against a backdrop of jarring political imagery, heated rhetoric and angry debates on immigration, health care and the role of Congress in overseeing the president.
To stem Republican losses, Trump sprinted through mostly white regions of the country, interjecting dark and foreboding warnings about what Democratic power would mean for the nation.
The debate was dominated not by the GOP's $1.5 trillion tax cuts but by Trump's dire prediction of "invasion" from the migrant caravan and what he called the "radical" agenda of speaker-in-waiting Pelosi.
GOP Whip Steve Scalise said the president's rallies were building momentum, and with the economy a selling point, he predicted his party would retain a slim majority.
"In the end, we hold the House because of the strong economy," the Louisiana Republican told The Associated Press on the eve of Election Day.
As for the Senate race, despite Trump's deeply polarizing effect on voters, the GOP harnessed his rock-solid popularity with hard-right voters in rural, deep-red states. They held onto seats in the South, Midwest and West and ensured at least a 50-50 Senate -- enough to give Republicans control because Vice President Mike Pence as president of the Senate would tip the balance to the GOP.
The GOP Senate victory was magnified because Democrats stood a solid chance of wresting control of the House from Republicans.
That would give the Senate the role of blocking House-passed Democratic initiatives on everything from health care to the potential repeal of tax cuts on the wealthy that the GOP enacted last year.
This is a breaking news story. Stay with us for further updates.
The Associated Press (AP) contributed to this report.