Fraudulent $75 off Publix coupon is circulating social media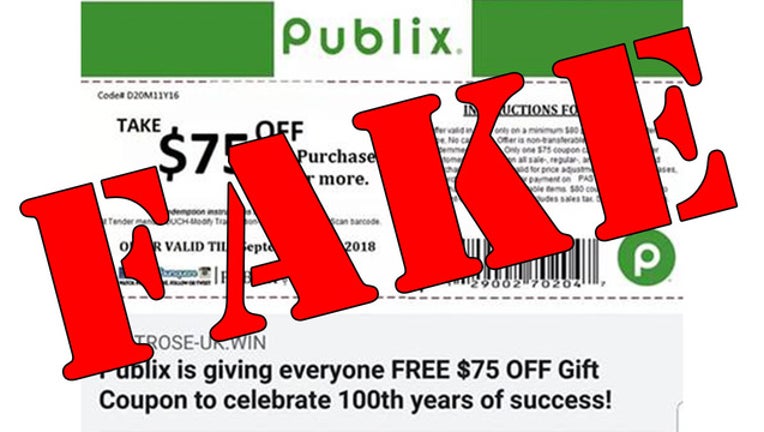 article
TAMPA (FOX 13) - A $75 Publix coupon circulating online may sound too good to be true – because it is.
The coupon is a fake, Publix says, and it has been making its rounds on Facebook. The photo appears to offer $75 off a purchase of $80 or more, but Publix has been responding to users saying it is a scam.
On Friday morning, Publix responded to one Facebook user, writing, "This is a fraudulent coupon circulating. Communication has been sent to all our stores on how to share this information with our valued customers. We have reported this coupon to Facebook and are working to resolve this fraudulent activity. I apologize for any confusion this may have caused."
It's not the first time a scam like this occurred. In the past few years, the coupon was shared by Facebook users.