From a 'hat and shirt' game, Buccaneers turn their attention to incentives and records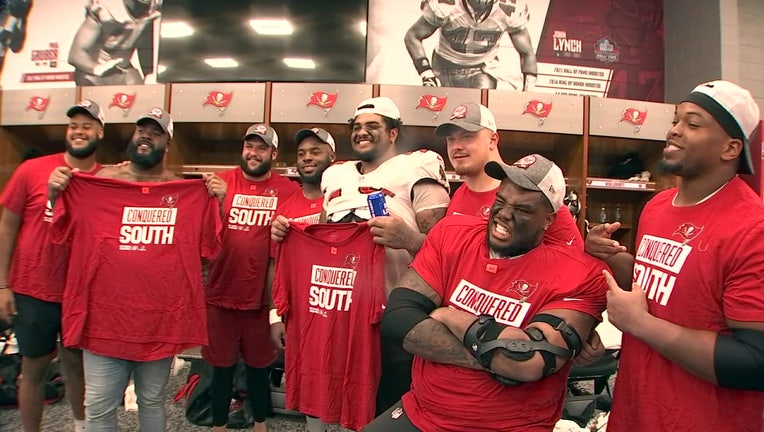 article
TAMPA, Fla. - There are "Hat and T-Shirt" games like the Tampa Bay Buccaneers celebrated last Sunday and then there are "Incentive and Record" games like what they're up for this week. 
It's a season finale that has no baring on the Bucs' playoff status, and some said it's not on the forefront of their minds and others admit they're well aware of it. 
"Yeah a lot of guys think about that stuff," Mike Evans told FOX 13 Sports. "We're human guys think about that stuff. Guys that are up for records, hope they get them, and guys that are chasing incentives, I hope they get them."
RELATED: Tom Brady, Bucs rally to beat Panthers 30-24, clinch NFC South
If a Bucs player needs a reminder Byron Leftwich will alert them to check.
"You've got to ask Shady [Lesean McCoy] that," laughed Leftwich.
After playing for the Bucs in 2020, McCoy revealed on the "I Am Athlete" podcast, Leftwich's effort to help players out.
"That's the first team I ever played on where Byron Leftwich in like Week 13 or 14, he said, 'Anyone got any incentives in your contract?' If you do, let me know, I'll try to get you your paper, because I'm all about that,'" said McCoy.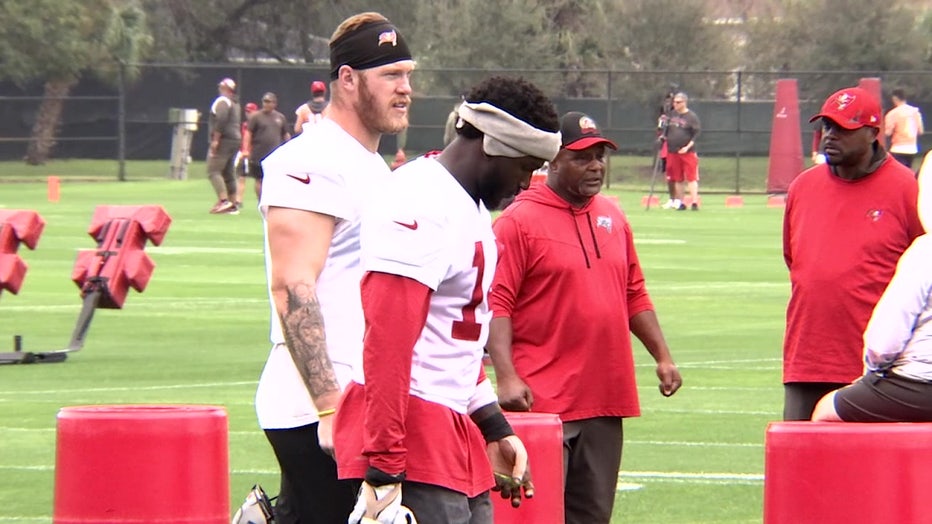 READ: Bucs chose to play for rhythm over rest
Bucs quarterback Tom Brady doesn't like to reflect on the long list of NFL records that bare his name. But with 262 yards against the Falcons on Sunday, Brady would surpass Vinny Testaverde (six years with the Bucs) for the second most passing yards in Buccaneers history.
"That's unreal I didn't even know that myself, said Leftwich. "To be able to do that in three years, it really shows you the success we've had the first couple years here. It just says a lot about who he is and what he is and what he brings to the table...about all the guys around him and what the historic pace he's been playing at since he's been here."
Brady has never finished the regular season with a losing record. A win would keep that in check. Bucs players also want the win for Head Coach Todd Bowles.
"Being in the situation that we are in, I feel like more guys are talking about, 'Hey, let's get Coach Bowles a winning season,'" said Rakeem Nunez-Roches. "Let's do things to finish it off right."
PREVIOUS: Bucs welcome back center Ryan Jensen ahead of must-win game
With nine receptions Chris Godwin would break the Bucs all-time record for receptions in a season. With 32 yards, he'd reach 1,000 yards on the season for a player that blew out his knee just over a year ago.
"I just think the biggest thing is that I'm grateful to be able to be back out here playing," said Godwin. "Just past a year from my surgery. I have a shot to get 1,000 yards and trying to get 100 catches which is pretty cool."