From Buffalo Soldier to Rikers Island officer, Pasco County man keeps up active lifestyle years later
WESLEY CHAPEL, Fla. - Roy Caldwood is a man on the move. His incredible workout regimen has him in better shape than most people twenty or thirty years younger than him.
"If you don't move ahead, you're going to fall behind," Caldwood said adamantly. "You always have to try to move a step further. If not, you will be in that old chair, and you won't be able to get up."
He works out every day at home and at least once a week he goes to AdventHealth Wesley Chapel for a private workout with his trainer, where he'll crack off push-ups like he's 25. 
WHAT'S RIGHT: Tampa elementary student publishes book of poems, hopes to inspire peers
"I have clients 30, 40 years younger than them that aren't as in good of shape as he is," explained Caldwood's trainer, Mike Guergan. "He's very impressive."
Working out has not been a life passion for him. He only found fitness last year, when his beloved wife Muriel died. 
"There was a big void and I had to fill it. I knew I had to maintain my ability to do things," Caldwood explained.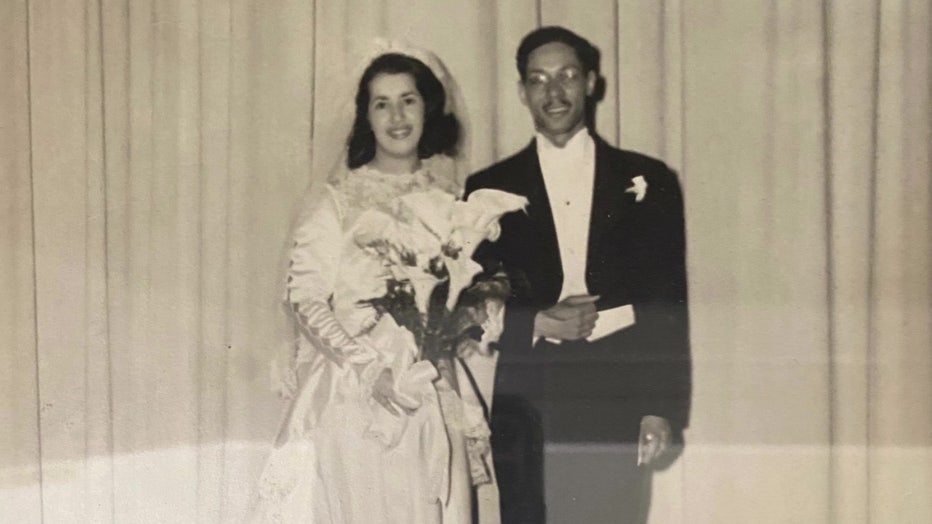 And Roy's commitment to his health parallels his commitment to service. Caldwood was a member of the Buffalo Soldiers, an all-African American regiment formed after the Civil War. Roy served during World War II in Italy. 
MILITARY MAY: Buy a veteran a beer at this St. Petersburg brewery
A medic, he risked his life to bandage a local man who needed help right as his unit was evacuating the area. The Germans were said to be coming, but Roy wouldn't leave the injured man. 
"We knew it was late, but that made no difference. We're going to do what we can do and do the best we could," he said. 
He bandaged him up and the next thing he knew mortars were raining down on him as he made his escape.
"I thought that was it. I said, 'I am dead.' But of course, I'm not dead. You see, I'm still here," Caldwood stated. "But I was blown 30, 40 feet in the air up the mountain. Over on the mountain. Flat out my back."
But it wasn't the end for him. It was merely the beginning of a life of serving others. After the Army, Caldwood responded to an advertisement in the newspaper for a corrections officer.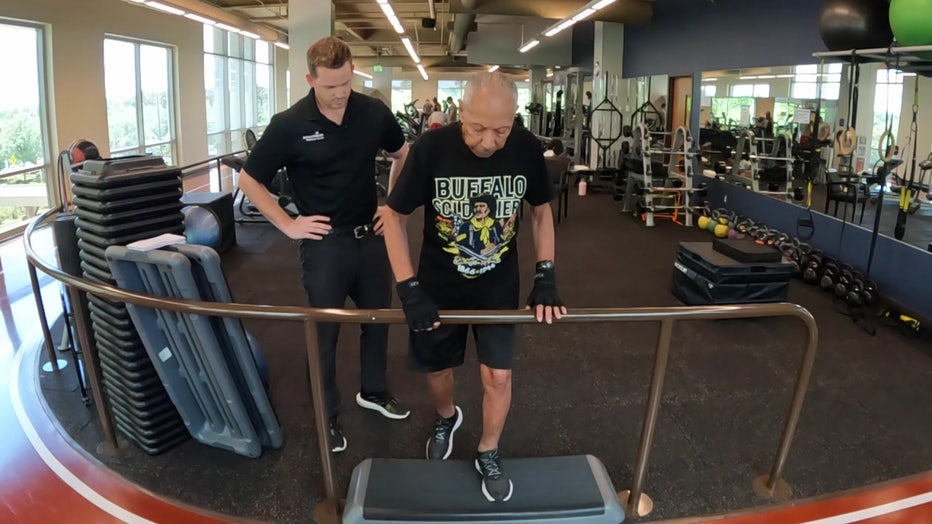 MORE: Brooksville veteran earned Silver Star after putting his life on the line for fellow troops
"I said corrections? That was something I never thought about, but that gave me an opportunity to maybe help some of these kids, so they won't wind up in corrections," Caldwood offered. 
And that's what he did. Serving as a corrections deputy for 22 years at Rikers Island prison in New York, he has many stories about his time there, such as when he was taken hostage briefly and when he was credited with stopping a riot. Roy was given the Deputy Warden award for his service when he finally retired. 
But that wasn't the end of his service. That's when he and Muriel opened a summer camp for kids in upstate New York. 
"Every weekend we'd have a big crowd, sometimes 20 people sleeping over. We never charged anybody a dime," Caldwood stated with pride.
Now he beams with gratitude because AdventhHealth Wesley Chapel has presented him with an honorary gym membership. He said he's grateful for it as he hopes to use it to continue to inspire others to get and stay active. Just don't ask him a certain question. 
"All the people ask me, 'Roy, what is your secret?' You know what I tell them? If I told you, it wouldn't be a secret," Roy said with a chuckle. "And that's the way we go."