Tampa elementary student publishes book of poems, hopes to inspire peers
TAMPA, Fla. - An elementary school student is celebrating a big goal of publishing a book of poems. He hopes his book will inspire other students to reach for the stars. 
School is where 10-year-old Christopher Vickers Jr. feels at home.  
"I enjoy the reading, the math, all of that stuff, the history, science, all of it. Uh, it could be fun, entertaining. Addictive," he said.
WHAT'S RIGHT: 86-year-old Tampa man helps underserved residents along with Abe Brown Ministries
He goes to the Village of Excellence Academy School in Tampa. His dad said Christopher really excels.  
"He usually gets all A's almost every single report card," Christopher Sr. said.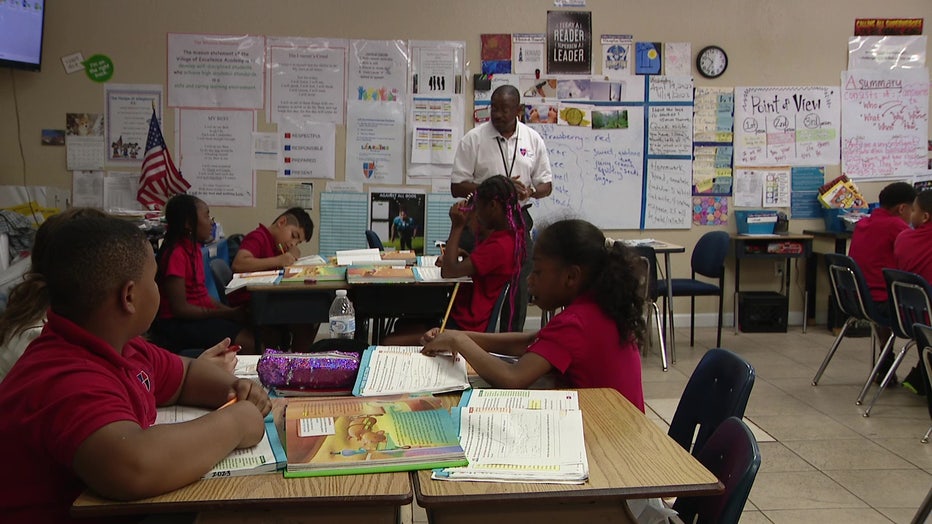 It was no surprise that when poet and former student Jaylen Jordan visited the school, Christopher Jr. decided to create his own book of poems.  
"I got addicted with poems, and then I had that idea in mind for me to write books of poems," Christopher Jr., said. And he did. 
MORE: Premature baby with fighting spirit makes strong recovery
Principal Glenis Perez hopes Christopher's message is contagious.
"The main thing that whatever you say you want to do, that you can accomplish it," Perez said. "That as long as that you stick to it, you can do it." 
"I just want someone to learn something new. It's not about money. Sometimes it's about teaching someone something new." Christopher Jr. said. 
It's a lesson that he hopes his peers learn. Christopher has a book signing at his school on May 6, and he's already writing another book of poems that he hopes too finish this year.