From soup kitchen to affordable housing: Metropolitan Ministries celebrates 50 years of serving the community
TAMPA, Fla. - Metropolitan Ministries started in 1972 from humble beginnings. 
"The first thing I did on a Monday morning, everybody gathered the volunteers, there were no staff at that time," Reverend Morris Hintzman recalled. "We went across the street and blessed the soup, that we all gathered around this big old cauldron of soup." 
The mission started with Reverend Hintzman and volunteers providing sandwiches and soup to the homeless. 
"Just doing that made it feel like we were connecting someone, or something, greater than us," he shared. 
Now, it has grown into an important fabric of the Tampa homeless community. By helping families with on-site social services. 
READ Teacher starts organization to give prom dresses to girls who need them
"We're seeing 500 families a month call us asking for a housing solution. All our facilities are full," Tim Marks CEO Metropolitan Ministries said. "We have 100 total families in affordable housing. One hundred families on this campus. Twenty-four families in Pasco were case managing one hundred and 50 families every night that are still in the community."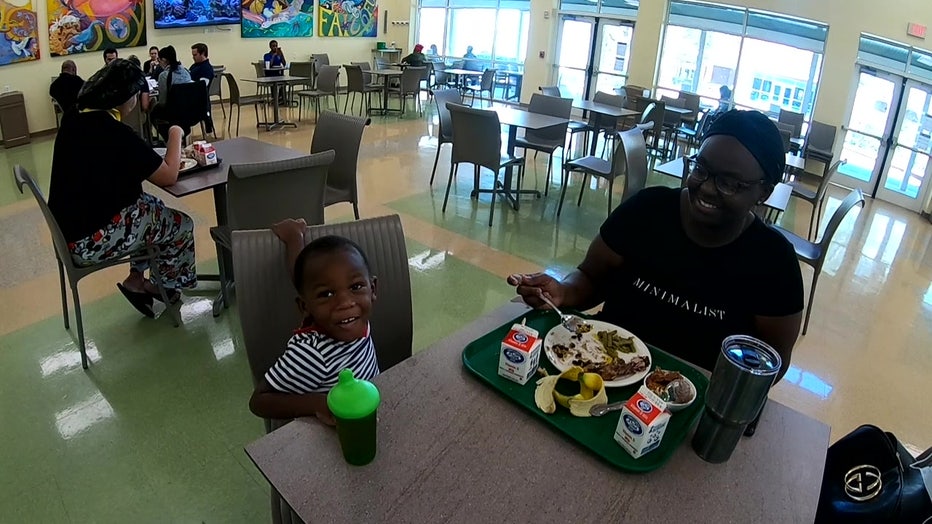 The effort to keep families together is unlike any he's seen before. 
"This Tampa Bay community, your viewers, the corporate leaders, the individuals, the churches, just kids that want to volunteer and make a difference. What's right about Tampa Bay is the people that live here and care about their neighbors, and that's what we're doing is neighbors caring for neighbors. And I lived in a lot of different communities, but I've never seen a community care for others like Tampa Bay does," Marks added. 
READ Teenage hospice volunteers hope to 'rock' park visitors with positivity
A community that has produced thousands of volunteers at Metro Ministries. 
"Every community's got an organization focused on poor and homeless families. But for us, what I see is our Maurice's legacy, is the idea of getting the community involved right from the start. You know, only 10 percent of our support comes from government, 90 percent of it comes from individuals," Marks explained. For the families, it's a place of refuge and safety. We have more children in our care every night than we do adults because our focus is on families and no one wants to see a child sleeping in their car or sleeping in a storage locker or sleeping in a park," Marks said.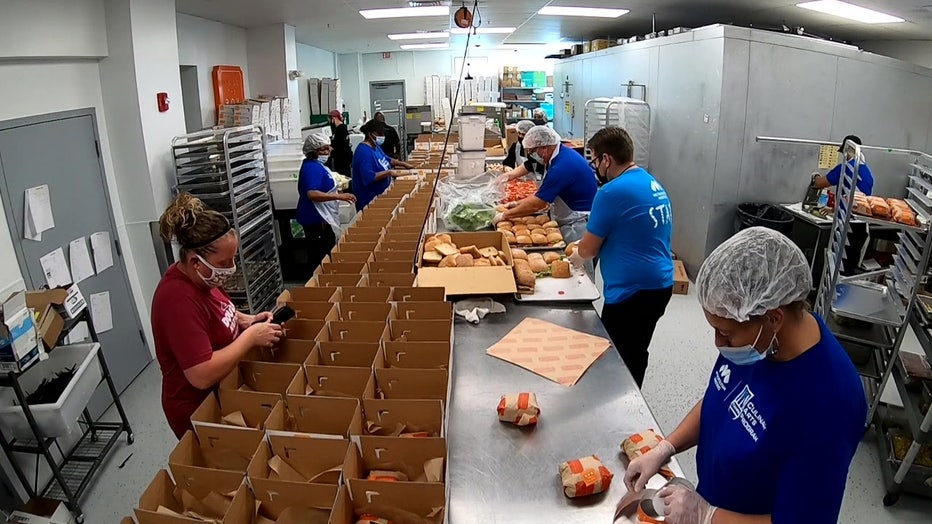 To help fight the housing crisis, last year Metro Ministries opened up Sabal Place, a 112-unit affordable housing development located in Seffner. 
"We're going to do everything we can to continue to provide rent assistance, utility assistance. When we're full, we'll have hotel vouchers to keep families safe and we'll triage and put together some plans," Marks explained. 
A plan that has helped struggling families in despair find hope. To celebrate their 50th anniversary Metro Ministries is having their Bridge Builder program to thank donors and volunteers. 
LINK: Learn more about Metropolitan Ministries here.