Gasparilla bead collection sites available starting Feb. 4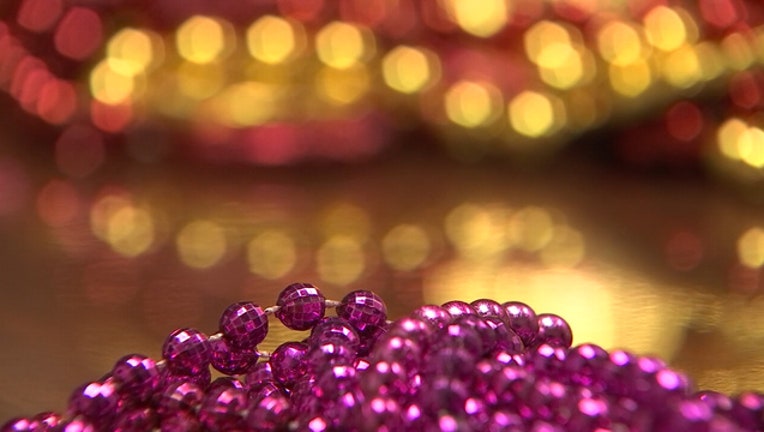 TAMPA, Fla. (FOX 13) - Beads are a hot commodity during the Gasparilla season, but can quickly end up in the trash bin -- or in the bay -- once the parades and parties are over. 
The annual Knight Parade in Ybor City will be held on February 9, where even more beads will be tosses into eager hands. However, there will be several options to dispose of the piece of treasure around Tampa. City officials said the beads cannot be recycled and want residents to know the colorful necklaces cannot be placed in those blue bins.
But even before the Knight Parade takes place, residents will be able to properly recycle their beads for future pirates to reuse them. Starting Monday, February 4, city officials will provide collection sites for people to drop off those beads. The city has not announced when the sites will close.
The collection sites are:
Copeland Park Community Center
11001 North 15th Street, Tampa, FL 33612
Kate Jackson Community Center
821 South Rome Avenue, Tampa, FL 33606
Loretta Ingraham Recreation Complex
1611 N Hubert Avenue, Tampa, FL 33607
MacDonald Training Center
5420 West Cypress Street, Tampa, FL 33607
Port Tampa Community Center
4702 W McCoy Street, Tampa, FL 33616